It was Valentine's Day yesterday and I'm still feeling romantic. Having gotten married last year it got me thinking about honeymoons. Rob and I did not actually take a honeymoon after our wedding, but we like to joke that our whole life is a honeymoon! Just kidding, I don't actually remember the last time we took a trip without working, but that's just how digital nomad-ery goes.

However if we had taken a honeymoon I have a few ideas of great places I would have liked to relax. So if you are planning your own honeymoon or just looking for a romantic trip to take with your boo here are some amazing destinations!

Honeymoon Destinations
Big Sur, CA
Big Sur California is beautiful, secluded, and as economical or luxurious as you'd prefer. From camping in the redwoods to amazing spa resorts there is something to fit your vibe. There is tons of hiking and amazing coastline to explore if you are feeling outdoorsy, or just relax with a spa day at the Alila Spa. You could get a little bit of both with a soak in one of the natural hot springs.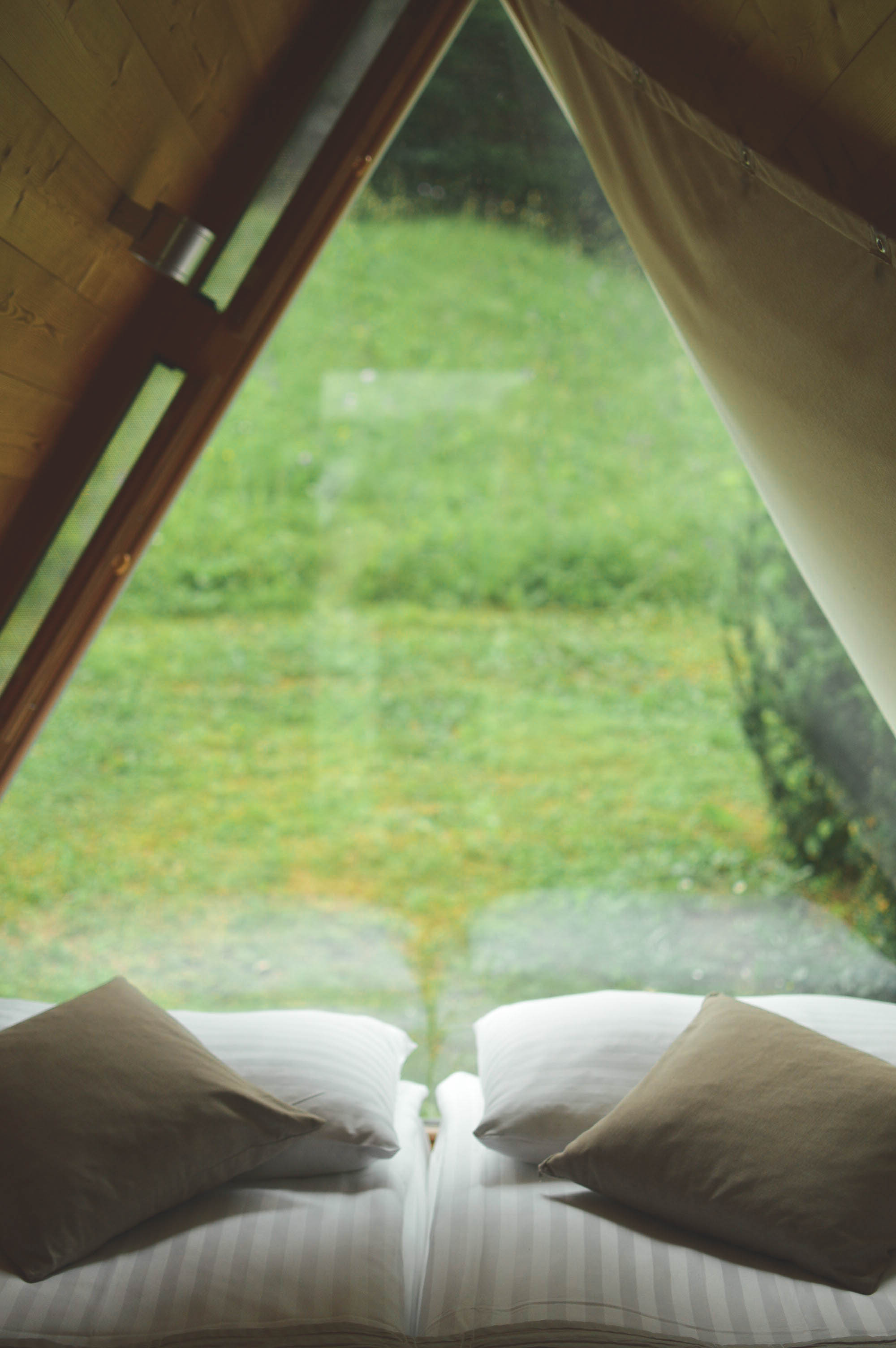 Lake Bled, Slovenia
Are you looking for a fairy tale like honeymoon? Then look no further than Lake Bled Slovenia. The lake and surrounding forest looks like something straight out of a book. There are plenty of options for nice hotels in town but if you want something truly unique try staying one of the glampimg cabins at Camping Bled. These small but luxurious little A-frames have comfy beds, fancy private bathrooms and some even have private hot tubs that are totally worth paying a little extra for.
Reims, France
If you and your boo are into champagne, Reims in France's Champagne region is the place to go. All the major champagne houses are nearby, either in town or in the next town over of Epernay. You can take tours and do tastings of some of the most famous champagne in the world. There are plenty of small champagne houses and tasting rooms to explore too. Reims has an old European vibe with a beautiful cathedral and a walkable city center that make just strolling around amazing.
Santa Barbara, CA
This central coast gem holds a special place in my heart as it is where Rob and held our wedding reception. And all the things that make it great for a destination wedding also make it perfect for a honeymoon, beautiful scenery from the beach to the mountains to the charming downtown. As well as all kinds of awesome amenities like wineries, breweries, spas, and excellent restaurants. Downtown has all kinds of cute boutique hotels if you want to be in the center of things or there are hidden Air BNB cottages up in the hills for a more secluded vibe.
Yelapa, Mexico
This little hillside haven is just south of Puerto Vallarta and is only accessible by boat. The town itself is built into the hillside but at the bottom is a beautiful beach so you get both the beach and jungle sorts of vibes. This was one of the very first trips Rob and I took together. It was an awesome couple of days lounging on the beach with margaritas, swimming in the warm water, and wandering the streets of town. There are no cars there so walking around feels very comfortable and it's easy to stop in to any shop or restaurant when you feel like it.
Don't forget these essentials!
Like this post? Pin it!