Sedona's beautiful red rocks and green foliage make for some picturesque photos. This unique landscape is gorgeous at any time of day but something about sunrise and sunset is especially magical. The golden sunlight at those times really makes the scenery pop.
I think it would be hard to take a bad photo anywhere in Sedona, but I have a few spots that are especially beautiful and unique.
Where to take photos in Sedona
Cathedral Rock
This is a popular spot for sunset, and for good reason. You get that beautiful golden light on the rock itself, then if you look east you also get gorgeous views of across the valley below. The rock formation itself is also quite spectacular.
Chapel of the Holy Cross
This chapel is built into a hillside which is quite unique and a cool thing to see and photograph. From the little courtyard and path up to the chapel, you get amazing views of the red cliffs surrounding Sedona.
The Devil's Bridge
This might be one of the most iconic photo spots in Sedona. If you've been on Instagram or Pinterest you've probably seen the Devil's Bridge. Even though it's Insta-famous I think it's totally worth it, the hike up the canyon to the bridge is beautiful and the bridge itself is pretty awesome.
Tlaquepaque Village
This plaza is full of cute shops and restaurants as well as gorgeous Spanish-style architecture. The colorful tile, arched passageways, and fountains make a great backdrop for photos.
Soldier Pass/Seven Sacred Pools
Get those classic Sedona views of the red rock formations and bright green foliage from just about anywhere on the Soldier Pass hike. The Seven Sacred Pools are on the trail and the best time to see and photograph them is in the springtime when the pools are full.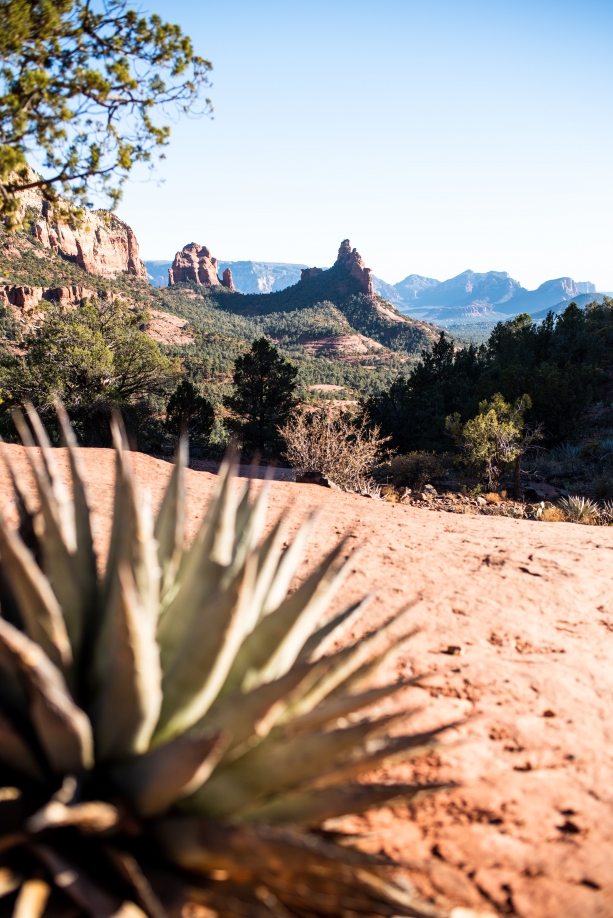 Photography Essentials
Like this post? Pin it!