Lake Tahoe is known for its bright blue water, world class outdoors, and amazing snow sports. The lake sits in the Sierra Nevada Mountains on the boarder of California and Nevada. The state line runs right through the lake in fact.
From the mountains down to the lake there is no shortage of beautiful scenery.
Emerald Bay
Snow Sports
Sunsets
Lake Views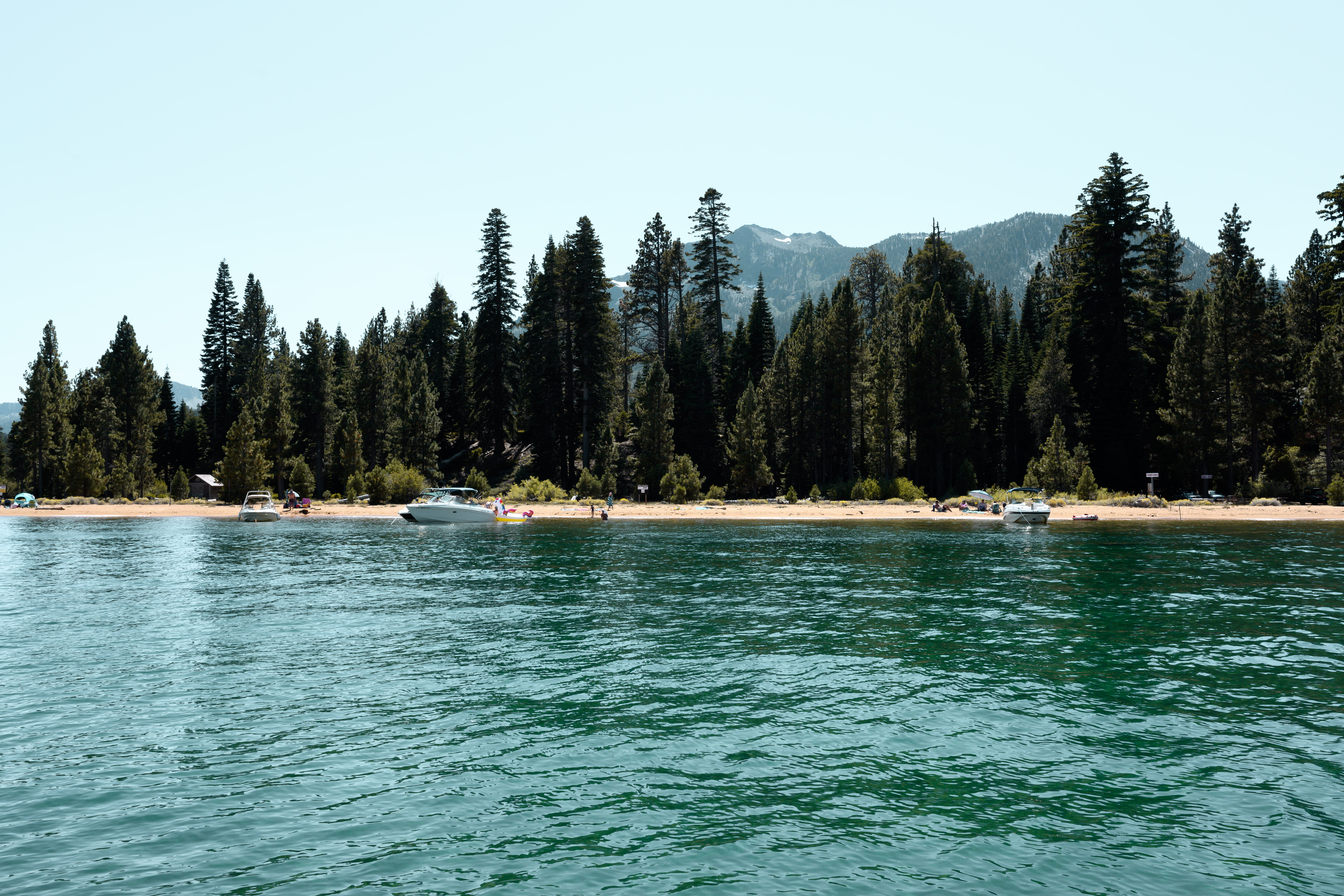 Like this post? Pin it!