Car camping might be one of my favorite kinds of trips. It's an easy and accessible way to get out into nature and to get out of town. Some of my favorite trips have been car camping in Yosemite, Zion, and Sequoia National Parks. But you can car camp in campgrounds all over the US as well as any national forest land.
Car camping can get the (not necessarily) bad wrap of requiring tons of gear. I mean just walk into any REI store, it's a whole warehouse dedicated to camping gear. In general as long as you have the basics you are going to be fine – tent, sleeping bag, sleeping pad, lantern/flashlight/headlamp.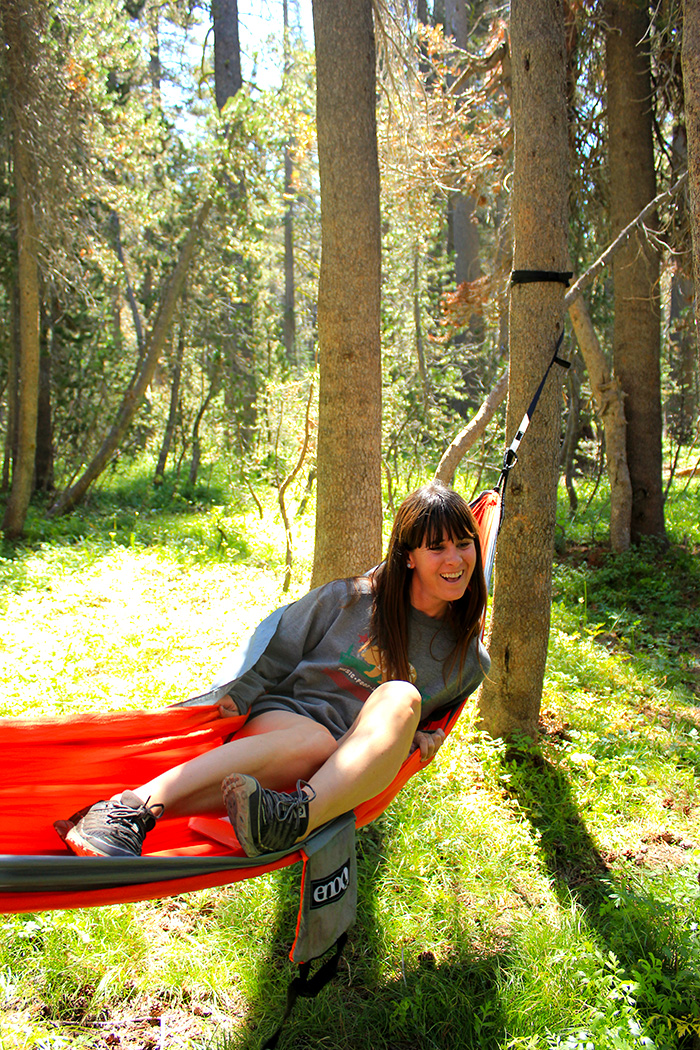 Over my many years of camping I have acquired quite a bit more gear beyond the basics. I'm into anything that will make my campsite cute and comfortable. It's not quite "glamping" but having these things definitely makes a campsite just a little bit more homey. And while some of these things might seem a little extravagant or extraneous for camping, I alway figure if I can fit it in the car why not bring it.
My Car Camping Essentials
Honestly car camping is about having fun in nature with out a ton of effort (i.e. backpacking). So go head and make yourself a comfy cozy campsite, I'm all about it! Do you have any essential items that you always bring camping? What are they? Let me know in the comments!
Like this Post? Pin it!
SaveSave
SaveSave
SaveSave
SaveSave
SaveSave
SaveSave