If you are looking for some good outdoor fun in Europe you have to go to Montenegro. The country may be small but it's got huge outdoor spaces including Durmitor National Park which is filled with epic mountain peaks and the Tara River Canyon, the deepest river gorge in Europe.
From the water to the mountains there are plenty of ways to get outside and enjoy this beautiful country
River rafting
The Tara River runs through Durmitor National Park in the northern part of the country and river rafting down the Tara has become quite popular. From the epic views of the steep canyon walls to the class IV rapids, it's both an exciting and beautiful experience. Montenegro has around 20 rafting companies that will take you down the river, I used Tara Tour and had a great experience.
Hiking
Montenegro mountainous landscape really lends itself to hiking and one of the most popular hikes to do is the Kotor City Walls. The city of Kotor sits in a fjord like bay and the old city walls go from the waterfront up the steep mountain behind the city. It's a solid hike and you'll get a good work out as you ascend the ancient stairs, I would recommend starting early in the morning before it gets too hot though as most of the hike is pretty exposed.
Kayaking
Get a different view of Kotor from the water. Paddling around the Bay of Kotor is a fun way to see the city from a different perspective and get a good work out in too! You can rent kayaks right on the water on at the edge of town and paddle around to your heart's content.
Biking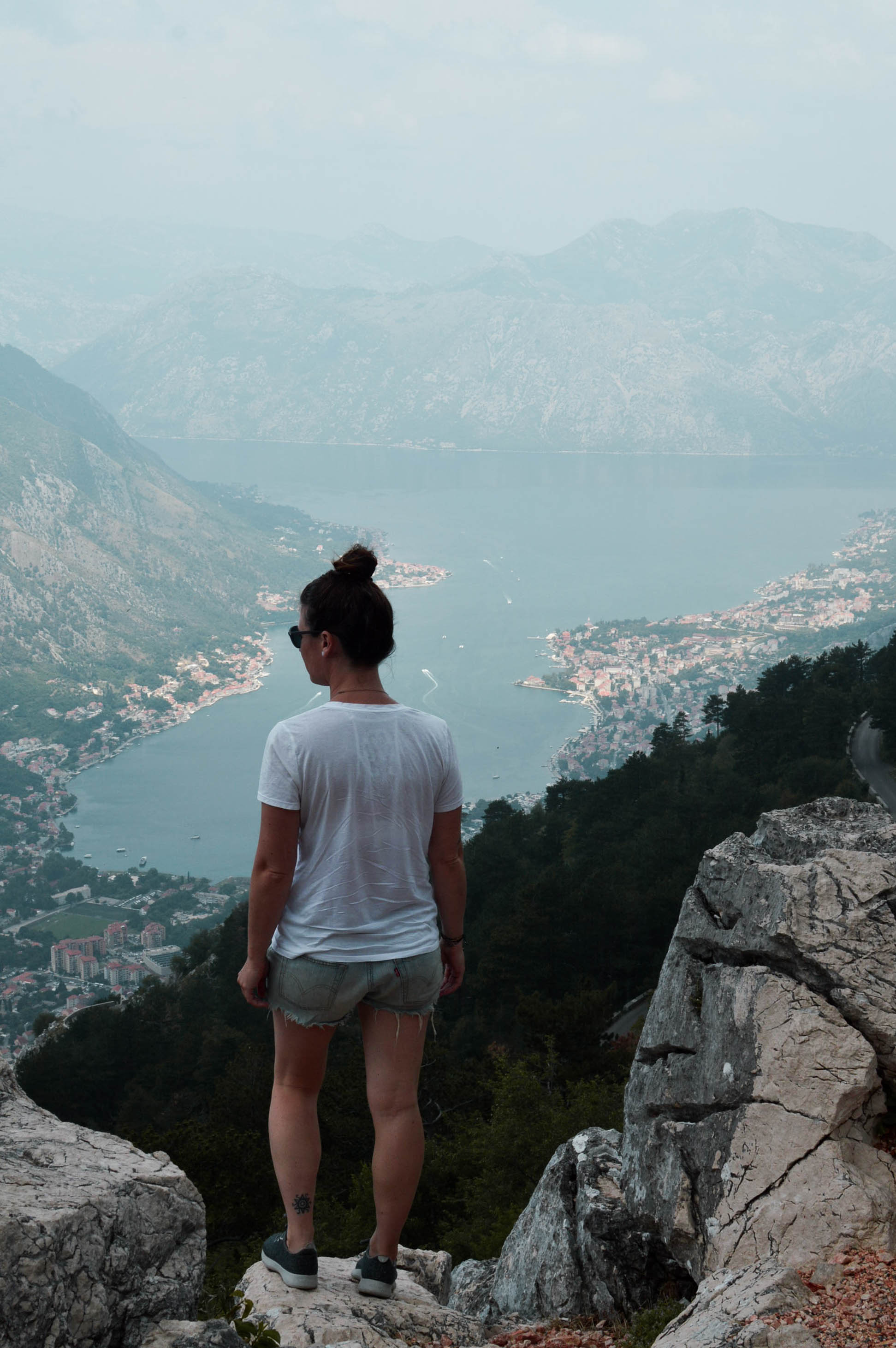 With all that mountain terrain mountain and road biking seems like it would be a given as far as outdoor activities go. However finding individual bike rentals seemed to be a bit of a challenge, the upside is there are biking tours that you can do. So you can peddle up and down Kotor's steep terrain with a guide leading the way.
Via Ferrata
A via ferrata is essentially an assisted climbing route. They originated in northern Italy during World War 1 to help get soldiers over the mountains, but it  has since become a sport all it's own. There are via ferrata routes in both Koto and in Durmitor National Park and Via Ferrata Montenegro will set you up with everything you need to do the route from harnesses to helmets.
Like this post? Pin it!