I love wandering the streets of a new city looking for street art. You can tell a lot about a city's local population by the kind of art they put up on their buildings. For instance cities with a lot of street art tend to have and accept creative populations. Art about social issues or politics shows that people are engaged with the things happening in their area and government, or corporate advertising type art gives some insight into peoples consumer habits.
Ljubljana has a vibrant art scene from graffiti art dotted around the city to a whole arts and culture complex housing everything from graffiti on the walls to sculptures in the gardens to performances of all kinds.
Metelkova
Metelkova is a culture center for art, music, performances, and exhibitions. The complex of buildings were originally military barracks for the Austian-Hungarian army, then in the 90's a group of artists began squatting there and made it their own space. All the buildings are covered in graffiti, mosaics, sculptures, and paintings. The complex is used for clubs and concerts and other creative events, and one of the buildings is also a hostel.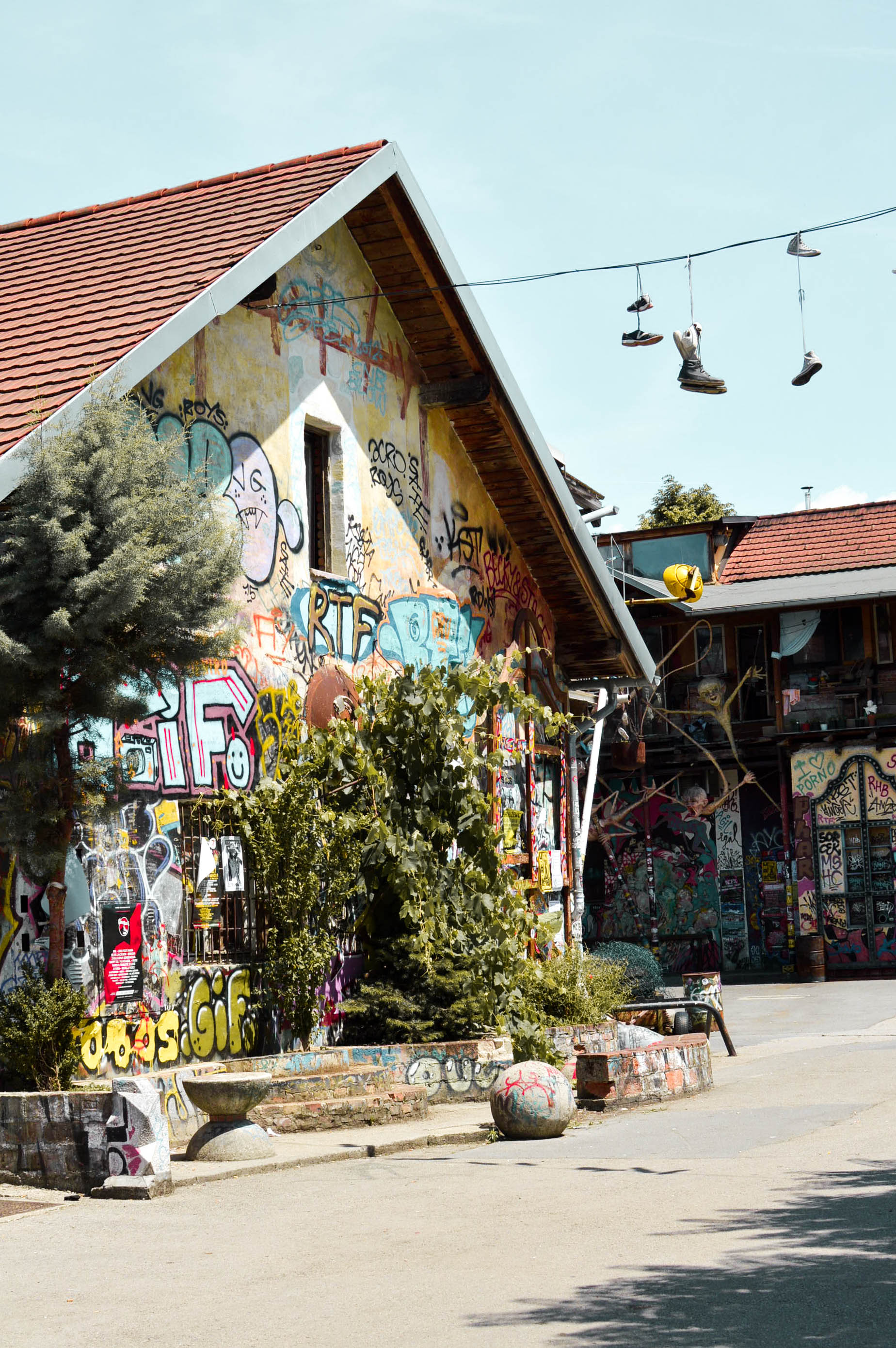 Outside the historic city center
If you wander around outside the historic city center you'll find a grittier more urban side of the city with hidden gems of art around. These are a few pieces I found walking from the city center to Metelkova.
Inside historic city center
There isn't too much in the way of graffiti art in the historic city center but there are a few little gems tucked around. And the most popular art installation in the city center would be the locks bridge.
City Park Tivoli
Park Tivoli is the largest green space in Ljubljana. Hidden among the lush trees and rolling hills are a few more traditional art pieces. And there's even a little graffiti art on the outskirts of the park too.
Like this post? Pin it!