Have you ever gone somewhere with no real expectations of what it would be like? Someplace you ended up while trying to get from one place to another, but then it ended up being amazing?
That place for me was Slovenia.
Honestly we made the stop in Slovenia as a way to take a break and some work days while getting from Berlin to Croatia, I figured it would be cool, but didn't expect a lot. But I freaking loved it! It might have been my favorite place we went this summer.
So here is why Slovenia is amazing and you should go!
1. Ljubljana is a perfect mix of old and new, medieval and modern.
Ljubljana (pronounce Looo-bee-ana) is the capital and largest city in Slovenia, and was named Greenest Capital in Europe.
The old town is totally walkable, cars aren't allowed in this area (with the exception of golf carts) so you'll feel at ease cruising around on a bike or by foot.
The old town is nestled along the Ljubljanica River and while it's called "old town" modern restaurants, bars, and shops have set up in and alongside the historic medieval buildings. And with the river right there you get an awesome view!
You can still buy local produce at outdoor markets around the city most days of the week, just like in ye olden days.
There is a castle in the center of the city up on a hill. And you can take a fancy modern funicular railway up the hill to it!
The perfect packing list for your summer Euro-Trip!
2. Lake Bled is beautiful.
If you've seen photos of Slovenia, it's probably Lake Bled. A beautiful turquoise lake surrounded by lush green forest, and to top it off, there's a castle like monastery on the island in the the center of the lake. It's so picturesque.
There so much you can do to enjoy the beauty too, from paddling around the lake to hiking, you can get amazing views everywhere.
3. Everything looks like a fairy tale.
The architecture in Ljubljana has a historic medieval look, but not in the old or run down way. In the kept up almost Disney sort of way. When you walk the streets you half expect people to burst into song like you are in a movie.
The mountains and forests around Lake Bled have got to have inspired some fairy tales at some point. The forests are so green and perfect looking that you half expect fairies and trolls to come strolling out.
4. It's reasonably priced for Europe.
Europe, especially in summer can be expensive. Prices get jacked up for the busiest months of the year in the most popular destinations. But Slovenia seems to be a lot more reasonable prices wise for accomodations, food, and attractions. Just a quick example, the price for the funicular railway up to the Ljubljana Castle is just 4 Euro, and our Air BNB was just $35 a night. So not Southeast Asia prices, but still pretty good.
Everything you need to know about the Eurail Pass
5. It's not overrun with tourists.
One thing that always bugs a little is going some place you are super excited about and having it be totally overrun and crowded. I don't know about you but I have a hard time enjoying myself when I feel like I'm in a pack of cattle. Luckily Slovenia isn't on the typical Euro-trip circuit yet. There aren't any world famous landmarks or attractions drawing people there like Louvre or Big Ben. But it does have the quintessential European draws, like tons of history, castles, cute villages, and gorgeous countryside, just without the hordes of tourists.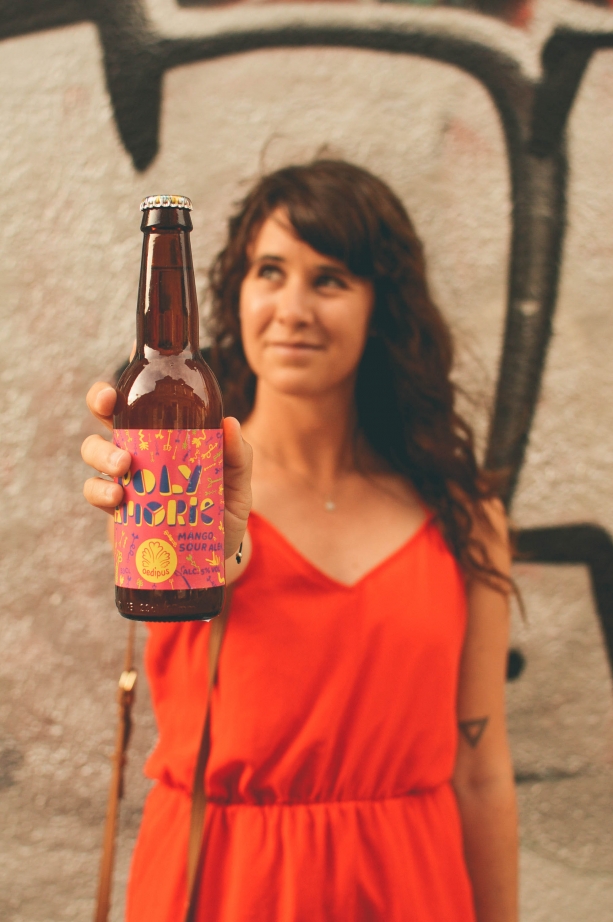 6. The craft beer scene is on point.
I do love craft beer (said every hipster ever), and was pleasantly surprised to find a craft beer scene taking off in Slovenia. As of June 2018 there are something like 28 breweries in the country, that might not seem like a ton, but for a country the size of New Jersey I think they're doing pretty good. There are taprooms and beer bars all over Ljubljana with local brews as well as craft beers from all around Europe. It kind of a beer drinkers paradise.
Like this post? Pin it!