Like any good hipster I love craft beer, and getting to try local beers wherever we travel is one of my favorite things.
Ljubljana, Slovenia has become a hotspot for craft beer in the last few years with breweries and beer bars opening up all over the city.
For a long time Slovenia had two pretty standard European pale lagers as their only local beers, but in 2008 the first microbrewery opened and many more have followed suit in the last decade making for an awesome variety in styles and tastes.
To get a taste of all the local brews we thought a beer tour would be excellent! I contacted LjubljanaYum about their Craft Beer Extravaganza Tour, but unfortunately they didn't have availability for the day and time we wanted. Even though we didn't go with them I'd still recommend them as they are easy to get in contact with and their program looks awesome!
Since we couldn't get on an organized tour we decided to make up our own. Rob got to researching and made us up an itinerary. So I'm going to call this…
Rob's Ljubljana Beer Tour:
Here is everywhere we went and the beers we tried! I like to keep track of all the beers, bars, and breweries I check out with UnTappd App. You can also use it to find breweries and bars in your area which is a pretty nice feature.
This mellow beer bar was right next to our Air BNB and was our first stop of the afternoon. Laj Bah would give any hipster cafe/bar in San Francisco a run for its money with around 10 rotating local beers on tap, as well as beers from all around Europe. Plus, they've got awesome brunch and outdoor patio seating, perfect for the summer time. They also have the added bonus of free wifi, so there were definitely plenty of days that I sat outside with a beer and my laptop.
Beers we tried:
Walter Wheat by Pivovarna Pelicon – A pale wheat ale
Sour Sister by Reservoir Dogs – A New England style IPA
Kramah by Bevog (they are technically brewed in Austria, but brewed by Slovenians) – An American style IPA
Yes Boss by Pivovarna Pelicon – An American style pale ale
Fruitpocalypse Now! by Lobik – An American style pale ale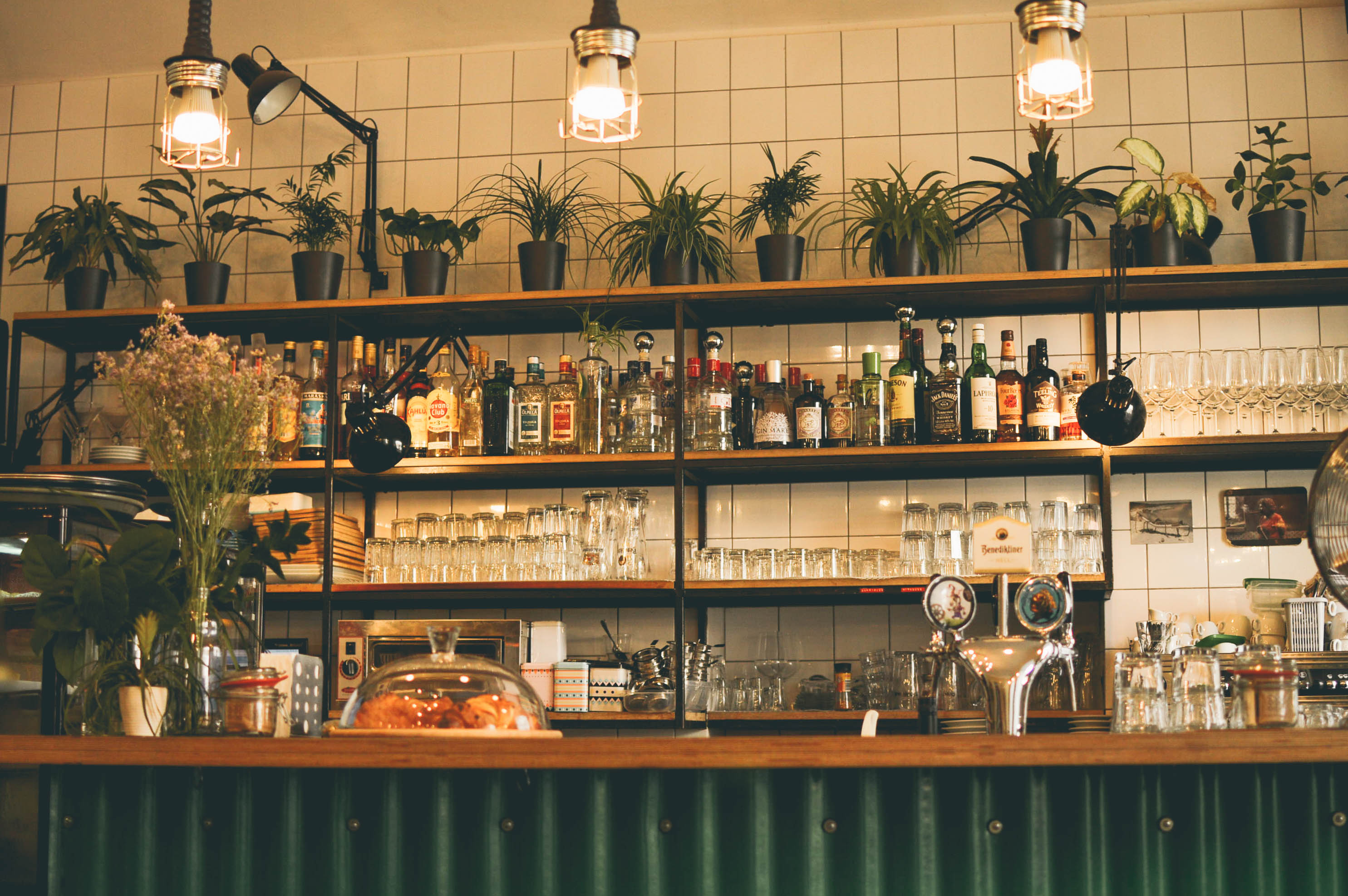 The second stop on our Ljubljana beer tour was the cute and quirky cafe called Pritlecje. It's definitely more of a cafe than a bar, but they always have two Slovenian beers on tap so it's worth checking out to see what they've got. Plus their bar is adorable.
Beers we tried:
IPA by HumanFish – An American style IPA
Tak by Bevog – An American style pale ale
This is actually just a bottle shop, we thought you could drink there, but you really can't. So after chatting with the extremely knowledgeable owner he helped us pick out a few bottle to take to go. Slovenia doesn't have any type of open container laws so we opened our beers up right outside to have a taste. There's a small pizza place right next door so we ended up grabbing some pizza to snack on as well while we tried out our beers.
Beers we tried:
Grim Reaper IPA by Reservoir Dogs – An American style IPA
Lone Wolf Single Hop IPA by Reservoir Dogs – An American style IPA
PolyAmorie by Oedipus (a brewery from The Netherlands) – A sour pale ale
The last stop on our Ljubljana beer tour was the very British sounding Sir William's Pub. I'll admit I was a little skeptical and thought it might not have much more than standard British lagers. But I was proven wrong, they in fact have quite an extensive menu, several pages long, including tons of Slovenian beers both on tap and in bottles.
Beers we tried:
Cashmere NEIPA by Green Gold Brewing – A New England style IPA
S.I.P.A. by HumanFish – An American style IPA
Povodni Moz by Green Gold Brewing – An American style IPA
All these bars, bottle shop, and cafes are in walking distance to one another so you don't have to worry about transportation. And a nice walk between beers is always healthy.
If you are looking for a more organized tour or tasting check out these guys, they look pretty awesome:
And if you want to follow Rob or I on UnTappd to check out where and what we're drinking do it! Let's be drinking buddies!
I am NattieKN 
Rob is Robertnealan
Like this post? Pin it!