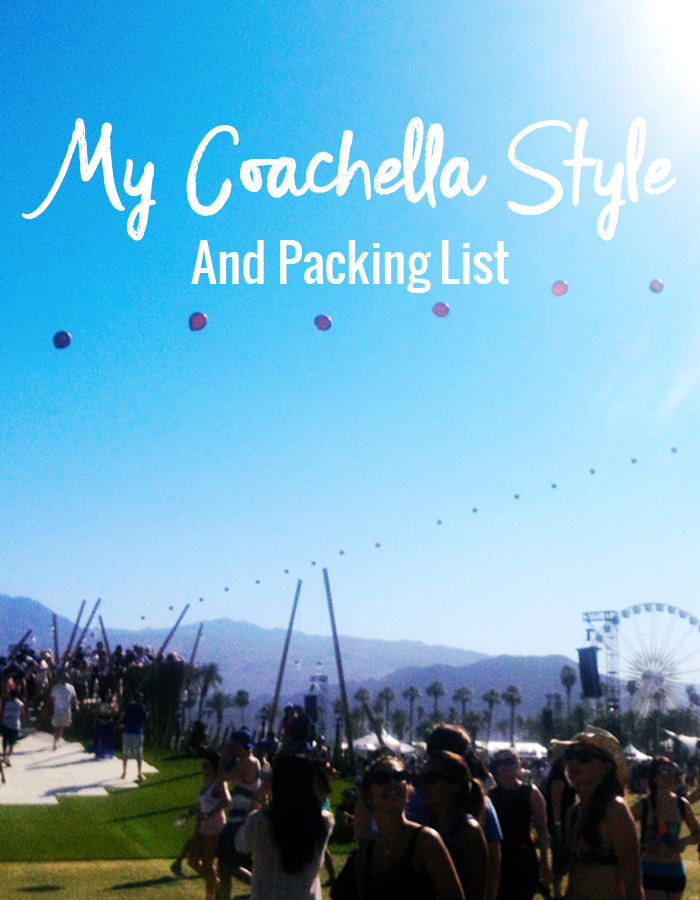 Coachella has become almost as much about the fashion as it is about the music. Just search "Coachella" on Pinterest and the 99% of the photos you'll see are girls doing their best fashion poses. And while I've always been more about the music, I do love me some good festival fashion.
There are three distinct styles you see at Coachella, rock 'n roll, boho, and all out neon weirdness. I like to embrace all three, but this year my packing list is leaning a little more rock 'n roll than previous years. I'm really digging the ripped up shorts and band t-shirts this year, it feels like a little bit of a throwback to my high school punk rock days. And I'm totally digging it.
Here's what I'm packing
1.Band Tee (similar) // 2. Tank Top // 3. Sunglasses // 4. White Tee // 5. Bralettes // 6. Cut Off Shorts // 7. Bright Board Shorts // 8. Bandanas // 9. Jean Jacket (similar) // 10. Tennies // 11. Fanny Pack // 12. Towel // 13. Bikini // 14. One Piece // 15. Flip Flops
I'm keeping it pretty casual and comfortable this year with shorts and tee's. I really love that Joan Jet tee shirt because I actually got it after seeing her at another festival, anyone remember the Warped Tour? I almost immediately cut it up because I thought it would look cooler. And I'm pretty sure 16 year old me made the right choice!
Switching it up a little to a more tropical vibe with the board shorts. I really love all the crazy patterns Tipsy Elves has for their clothes. The boom boxes are comically 80's and I love it.
Save water, drink champagne. Need I say more?
And you've got to have something for hanging out around the pool. I love this towel from Sand Cloud because it doubles as a picnic blanket too. It rolls up super small so you can bring it with you into the festival to have something to sit on when you want to take a break from dancing. To get one of your own use code: NatalieKa25 for 25% off!
No matter what your style, Coachella fashion is all about having fun, so break out the ironic tee shirts and neon leggings and get weird!
Are you going to Coachella or any other music festival this summer? What are you packing and what are your must haves?