As the home of the 2010 Winter Olympics, Whistler is known for its snow sports. Whistler Blackcomb is the largest ski resort in North America with over 8,000 acres of rideable terrain. But there is more to Whistler than just skiing, the town has great restaurants and breweries, as well as unique activities to explore.
Whistler Village has many of the typical amenities of a ski resort village with bars and restaurants that are definitely worth a try. However, if you want to venture out for something a little more unique the Function Junction area is where you want to go. This old industrial neighborhood is being revitalized with breweries, a coworking space, cafes, and cute shops. This neighborhood is where you'll find many of the places listed in this post.
Things To Do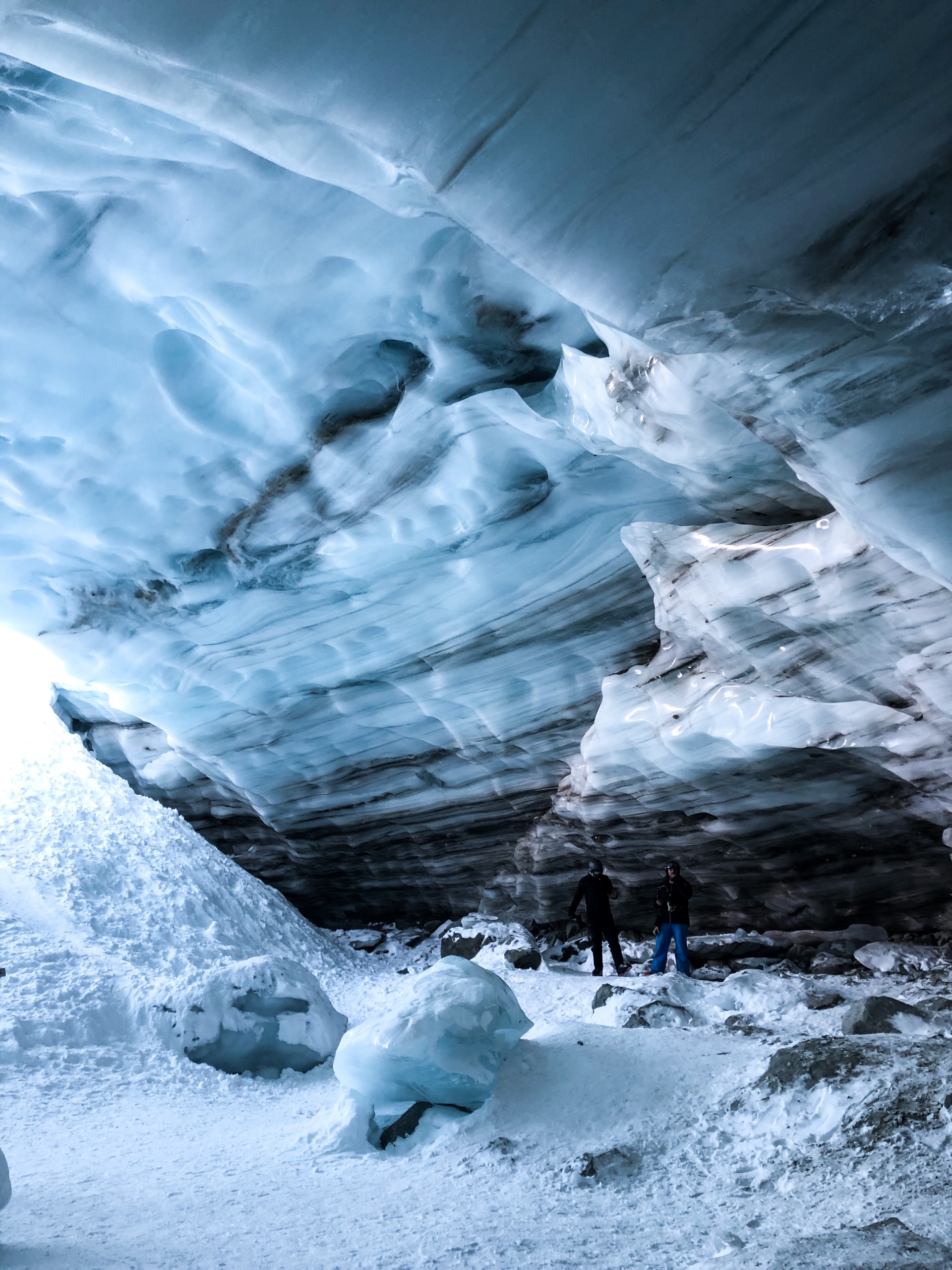 Ax Throwing: Throwing Axes at a target is becoming a more popular activity in both mountain towns and everywhere. Let your inner lumberjack out at Forged Ax Throwing. It's a great activity for groups, a 1-hour session will teach you all the basics of safety and technique and you'll have plenty of fun throwing those axes.
Fresh Tracks & Mountain Breakfast: If you ski or snowboard you know that being the first one on the mountain is the best! Getting to ride fresh powder or even freshly groomed runs before anyone else is the smoothest ride of all. Whistler Blackcomb offers an early morning lift ticket and buffet breakfast for those who are willing to wake up early and be riding with the sunrise. You should buy your Fresh Tracks ticket the day before, but make sure you are at the gondola to get in line before 7 AM. On fresh snow days, the line will get really long and they only let the first 650 people go up. We were lucky enough to go on a powder day and were in line by 6 AM to make sure we got our spot on the gondola.
Blackcomb Glacier and Ice Cave: For skiers and snowboarders looking for a unique challenge and experience head to the Blackcomb side of the ski resort to ride a glacier and see an ice cave. The Blackcomb Glacier and ice cave are only accessible by ski or snowboard. Take the Glacier Express lift and T-Bar up the mountain, from there you'll have to boot pack up to the top of the glacier. Once you've ridden down the steepest part of the glacier stay to the right to find the ice cave. It was fairly easy for us to find as there was a pretty distinct trail from people making their way over to it. The bright blue ice and layers of sediment give the cave an otherworldly feel that is pretty awesome.
Sea to Sky Gondola: Take a day trip to Squamish, it's about it a 45-minute drive from Whistler but well worth it, especially if you need a day off from skiing to let your muscles rest. The Sea to Sky Gondola takes you straight up the coastal mountains for panoramic views of Howe Sound. Once at the top take in all those spectacular views from the deck and suspension bridge. There are trails to walk or snowshoe through the lush forest, and if you are feeling adventurous you can even do some backcountry skiing!
Eat & Drink
Eat
Brickworks Public House: This locally owned eatery specializes in seasonal fare and specialty drinks. It's a casual place with a brewpub kind of vibe, but the food and drinks feel upscale for a nice balance. Whether you are coming off the mountain for a bite to eat or going out for a date night Brickworks is a great spot.
The Green Moustache: If you are looking to get some greens in your life the Green Moustache is all organic and vegan. Their smoothies, hot bowls, and salads are delicious and packed with veggies so you get all the nutrients you need. They have two locations in Whistler in the Function Junction and Whistler Village so healthy food is never far away.
Earls: Located right in Whistler Village, Earls is an easy choice when you coming down from the slopes. They have an extensive menu of "new American" style food, all delicious and filling after a day skiing. They also have an excellent happy hour in the afternoons with different drink specials each day, like margarita Mondays.
Amsterdam Cafe and Pub: Amsterdam Cafe reminds me of the punk rock bars I went to in college, a little bit gritty but still homey. They serve up classic bar food as well as brunch and have plenty of beers to go around. If it's nice out, hang out on the patio and people-watch while you chow down on some french fries.
Drink
Camp Lifestyle + Coffee: This combination cafe and outdoor-inspired shop is so hipster and I love it. The coffee is great and the shop is filled with locally made goods all inspired by the outdoors. So grab some coffee and take a look around, it'll be hard to leave without buying anything.
Whistler Brewing Company: Try some local beer at Whistler Brewing Company, take a tour of the brewery and do a tasting or hang out in the taproom and sample beers. They have seven 'core beers' as well as a variety of seasonal offerings to taste, they also have food if you need a snack to go with your beer.
Coast Mountain Brewing: Coast Mountain Brewing opened in 2016, making it a newer brewery, but their beer is on point. Their tasting room is relaxed and comfortable with a local kind of vibe. The front patio is great in good weather for hanging out and having a beer, otherwise cozy up inside an enjoy one of their 12 beers on tap or in a can.
Stay
Adara Hotel: The Adara Hotel is located right in Whistler Village which means you are right in the center of it all. Getting on the mountain in the morning couldn't be easier and you are just steps away from bars, restaurants, and shops. The clean Scandinavian design of the hotel is beautiful, but what really makes the hotel great is the rooftop pool and hot tub!
Air BNB: Whistler has plenty of Air BNB options, stay right near Whistler Village or try near Alta Lake for a quiet getaway.
Where to Take Photos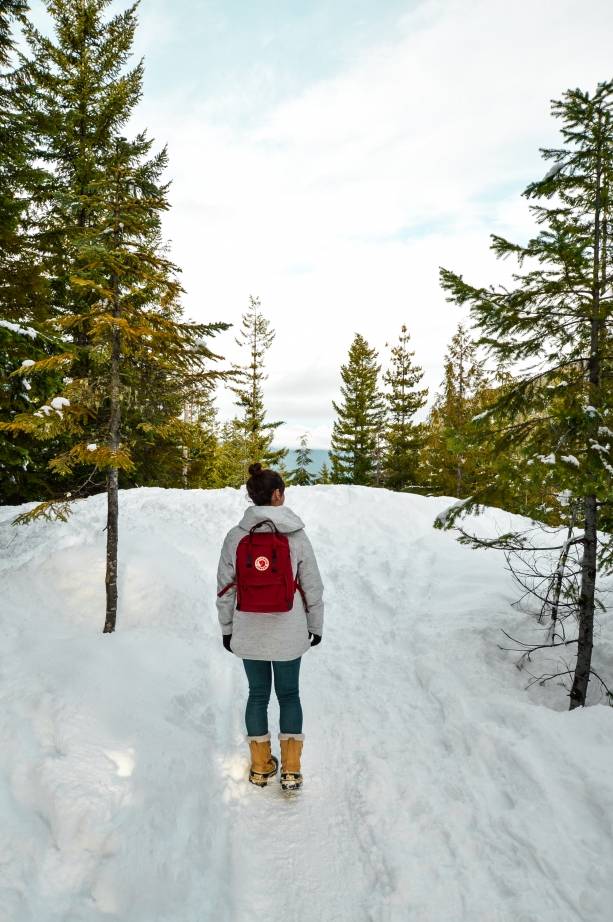 Sea to Sky Gondola: The amazing views of the mountains and Howe Sound you get from the top of the Sea to Sky Gondola make an awesome backdrop for photos. Take a walk out on the suspension bridge for a fun and unique shot.
Olympic Signs: Evidence of the Olympic games are all around Whistler. Get a shot of the rings in Whistler Village, or stand on the winner's platform in front of them at the top of the Whistler Village Gondola.
Coworking
Space: For digital nomads and self-employed hipsters coworking spaces are a great amenity to have when on the road. Working from your hotel room or Air BNB is fine but, having a place to go to get some work done is really nice for your brain function. Space in Whistler is awesome, we were able to snowboard for a week and still fit in a couple of workdays. The office is open 24 hours and their website makes it really easy to sign up for a day pass. The space itself is comfortable and minimalist, and a great environment for working.
A few winter essentials
Like this post? Pin it!