Portland has a wonderful amount of street art livening up it neighborhoods and brightening it's walls. I never specifically went out looking to find cool street art but I did come across plenty in my wanderings around the city.
You could go for a walk in just about any neighborhood and find something beautiful and colorful, but here I've got some of the best areas to find bright colors and beautiful designs.
Alberta Arts District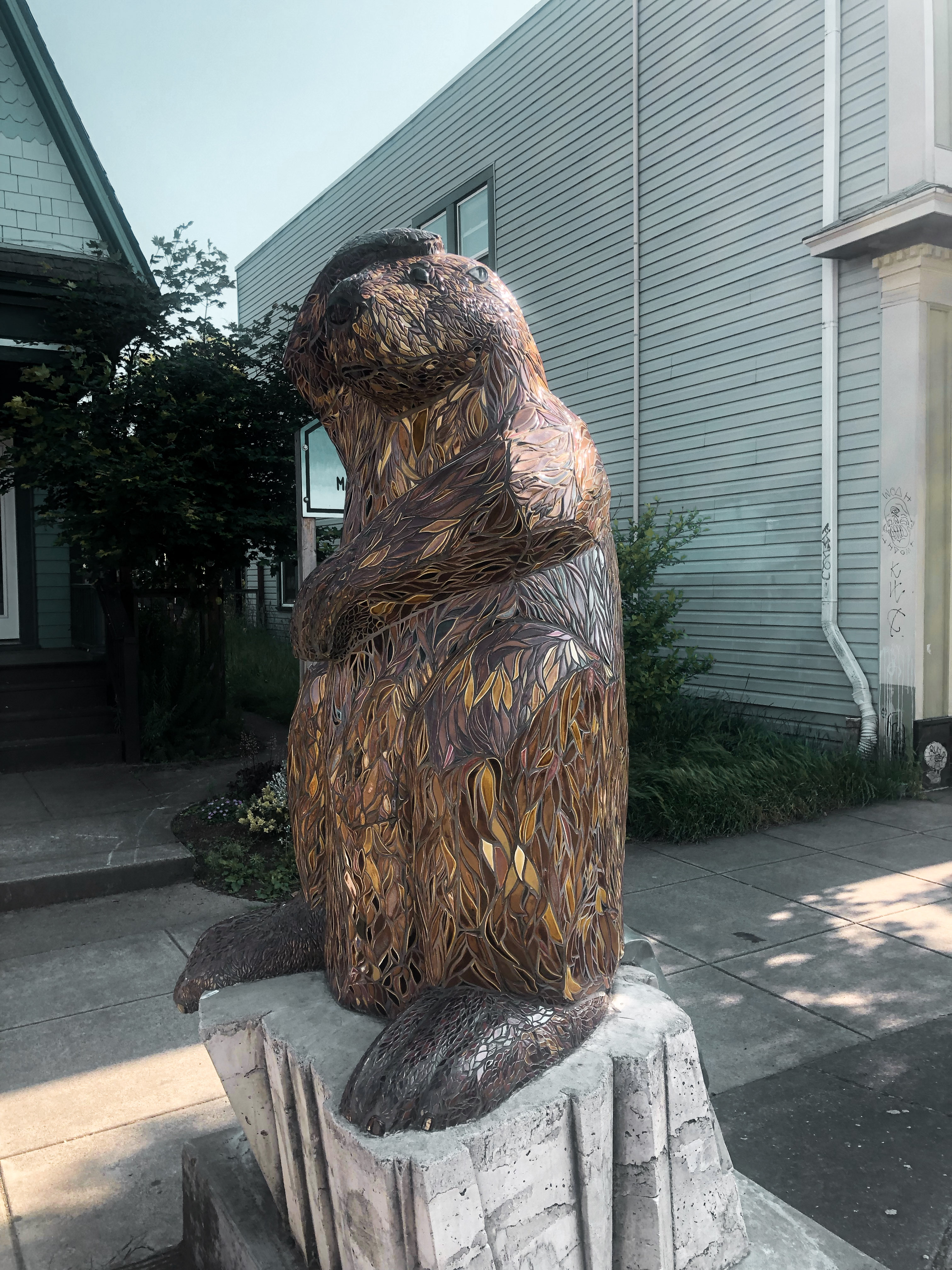 This seems like a given since it's an "arts district", and Alberta St and the surrounding area does not disappoint when it comes to public art. Some of the most popular and famous pieces are in this neighborhood like "To Oregon With Love" by Blaine Fontana and "Nobel Architect" (the beaver statue) by Ruth Greenberg and Dave Laubenthal.
SE Hawthorne Blvd/Southeast Portland
Hawthorne Blvd and really all of Southeast Portland is another hub of awesome artwork. From Mt Tabor Park all the way to the Willamette River you find plenty of community inspired works like "The History of Hawthorne" by Chris Haberman and "the Jolly Roger" by Kamea Hadar and David "Meggs" Hooke.
Downtown
When there are a lot of buildings that means there is a lot of space to put art up and wall to use for canvas. Downtown Portland is a perfect example of creativity in an urban setting. The Fair-Haired Dumbbell Building is a perfect example of how buildings do not have to be dark and boring, but can be bright and fun!
Eastside Industrial District
Along the east side of the Willamette River where breweries and bars mix in with warehouses and train tracks you'll find some beautiful artwork. Most notably the 70-foot tall "Attitude of Gratitude" by Fin DAC can be seen from blocks away.
Tours
If you are short on time or looking to get a little more information about the artists and the artwork a great way to do so is with a walking tour. The Explore Portland Street Art tour through Air BNB Experiences is led by locals and has rave reviews.
Like this post? Pin it!