South Lake Tahoe is known for its outdoor adventures, with its world-class skiing, hiking, mountain biking, and lake activities there are tons of ways to get outside and get moving. But you'll need to fuel yourself up for these adventures, no one wants to be out on the trail feeling faint because they didn't get enough to eat. From breakfasts that will fuel you up, to lunch to grab on the go, and dinners that feel like a reward for a hard day's work, I've got all the best spots around South Lake for a good meal.
Breakfast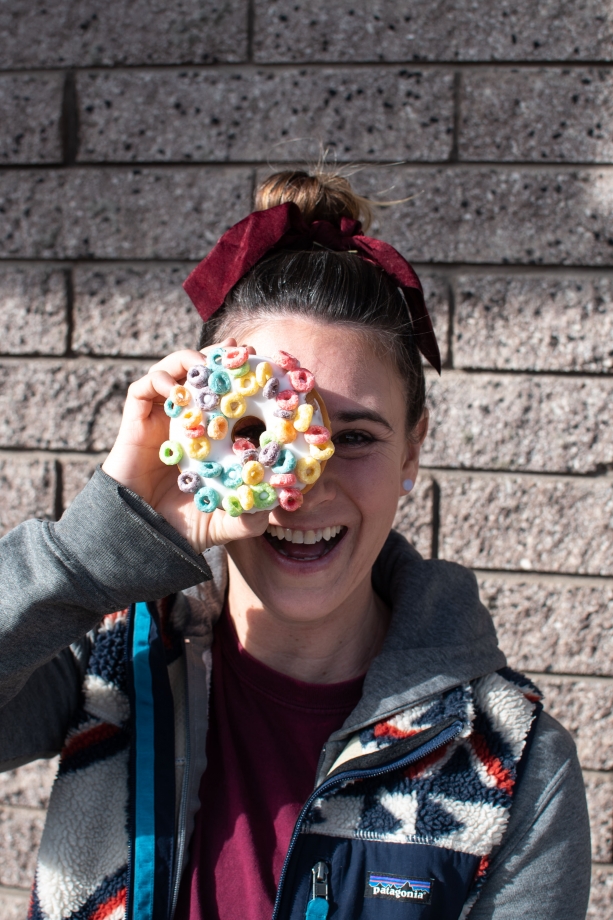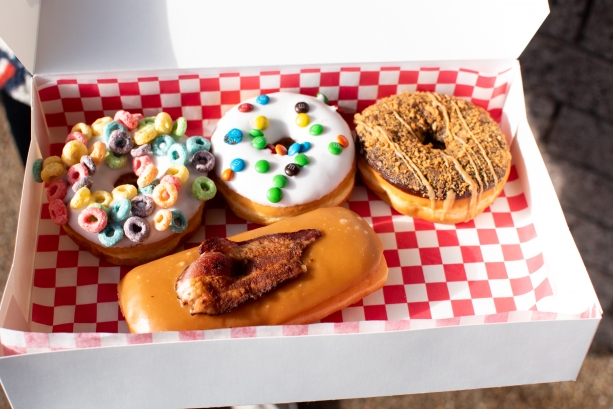 Red Hut
For some excellent homestyle breakfast, Red Hut is the place to go. They've got three locations around town but my favorite is the original on Lake Tahoe Blvd in what looks like a little cabin. It's cozy and comfy, and they keep the coffee flowing. The Red Hut Rosti is my favorite thing on the menu, the hashbrowns, bacon, and tons of cheese will keep you nice and filled, its the best carb-loading ever!
Berts
In need of some classic diner breakfast? Berts has got some rustic diner feels and big plates of breakfast to go with it. They have all the classic breakfast dishes like omelets, biscuits and gravy, and huevos rancheros – my personal favorite.
Dragonfly Bagels
Dragonfly Bagels is making gourmet, made from scratch bagels Thursday through Monday for all your weekend adventuring needs. They're menu changes by the week depending on what is in season and what is striking their fancy so there is always something new to try. The bagel sandwiches range from the classics to the truly unique, like the Cheez-It Bagel.
Glazed and Confused
So I know donuts are more like dessert but I think they still fall into the breakfast category. Glazed and Confused makes some of the wildest donuts around, they top their donuts with bacon, cereal, and m&ms! So if you need a morning sugar rush this is the place.
Lunch
Pretty Odd Wieners
Hipster hot dogs with gourmet options and unique meats. Are you intrigued yet? Pretty Odd Wieners has a little food truck near the gas station in Meyers on your way out of town. It's in the perfect location to grab a bite on your way out to Kirkwood or Hope Valley or on your way back into town after adventuring. Their hot dogs range from the classic Chicago Dog to exotic and specialty dogs featuring elk and bison. They have new specialty dogs all the time with a range of toppings from mac and cheese to elote corn.
Taqueria Jalisco's
Grab an easy burrito to go and head out for your day's adventures. Jalisco's has all the taqueria classics like tacos, burritos, and tostadas, but they also have a specialty called the 'gringa'. It's basically a small burrito or a large softshell taquito filled with meat and cheese, and it's delicious. They are great for snacking on and sharing if you get a bunch of them.
Cork & More
If you want to have a fancy picnic, Cork and More is the spot to get all your gourmet cheeses and accouterments. They also make fresh sandwiches in the deli along with an assortment of vegetable and pasta salads. You can even order a whole picnic to go and they'll prepare everything thing for you!
Freshies
Freshies is great for both lunch and dinner, the Hawaiian and healthy themed cuisine is delicious for pretty much any meal. In the summertime, they have a rooftop deck with a view of the lake making it a great afternoon spot to grab a bite and take in the view. Some of my favorite things to get there are their salads and the tacos.
Shangrila
Nepalese & Indian food might seem a little heavy for lunch but Shangrila has an awesome lunch special that is great if you've spent the morning skiing or doing anything else active. The lunch special comes with your choice of a main dish, rice, lentil dal, curry of the day, achar, naan, and rice pudding. It seems like a lot of food, but they are small portions so you get to try a variety of things.
Dinner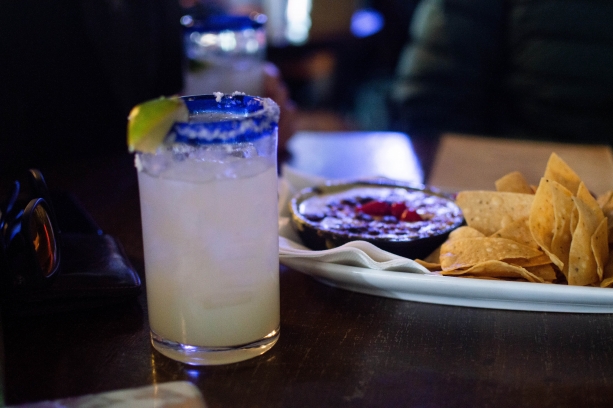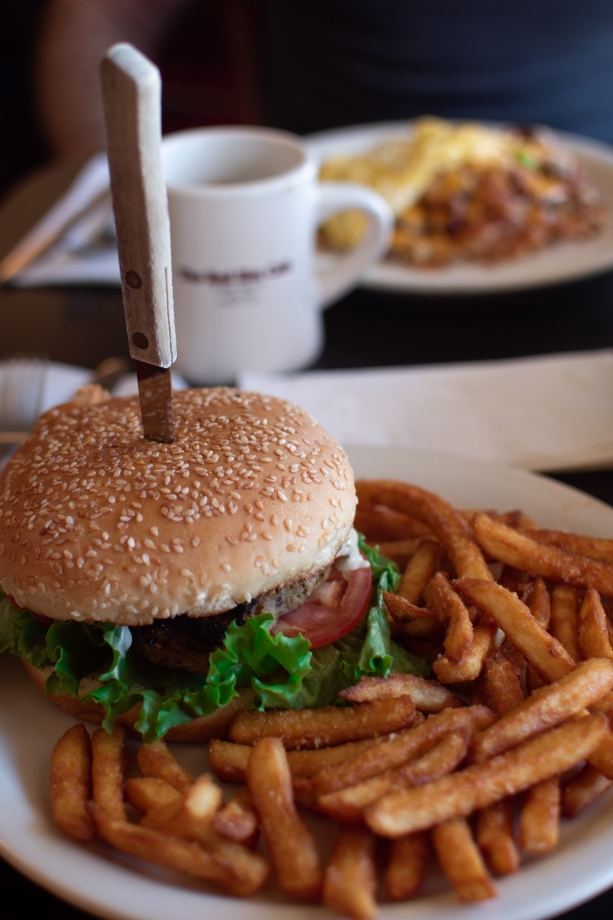 MacDuff's
When you are in the mountains and in the snow sometimes you just want comfort food, and MacDuff's has the best in town. Seriously, they have the best mac'n'cheese! Honestly, all their food is amazing and will make you feel all warm and fuzzy inside. It's the hearty sort of food like chicken pot pies and fish'n'chips that you crave after a day spent adventuring around the mountains.
Cali Burger
Awesome burgers in an easy location. Cali Burger is right in Heavenly Village and they've got some of the best burgers in town. My personal favorite being the California Burger because you know, avocado. They also have an extensive whiskey list if you happen to be into whiskey, as well as a full bar for all your cocktail needs.
Azul
Azul is my favorite spot for margaritas and appetizers. They have an extensive tequila and margarita list but don't get caught up in the bar, because the food is good too. The California style Mexican cuisine has got you covered from chips and dip (guacamole and queso are my personal favs) to tacos, to plates of fajitas.
Gastromaniac
South Lake's newest restaurant is cooking up homemade pasta. Gastromaniac lets you pick you pasta and then your sauce for a customizable dish that is exactly what you want. Their Neopolitan style pizzas have simple but delicious toppings, my favorite is always the margarita, but Rob loves the prosciutto.
My Thai
I love Thai food and after spending three months in Thailand before moving to Tahoe my bar was set pretty high, but My Thai holds up. They have two locations, one at the Y and one at Stateline, both are great for eating in, but if you are going to order for take-out make sure you're calling the right one (I've made that mistake before). Their rice and noodle dishes are all great, and some of my favorite dishes are the Hangover Noodle, Spicy Basil Chicken, and the Pumpkin Curry.
Samurai Sushi
Samurai Sushi is my go-to sushi place, it's got an authentic Japanese feel to it, and their sushi is on point. It's a little more expensive than other places around town but I think it's worth it, plus on weekdays they have happy hour from 5-6:30 making rolls and drinks more reasonable. They have really awesome, what I like to call "fancy rolls", you know the kind with all the stuff and sauce, they're delicious. The sashimi is on point too so you know its all good.
Like this post? Pin it!