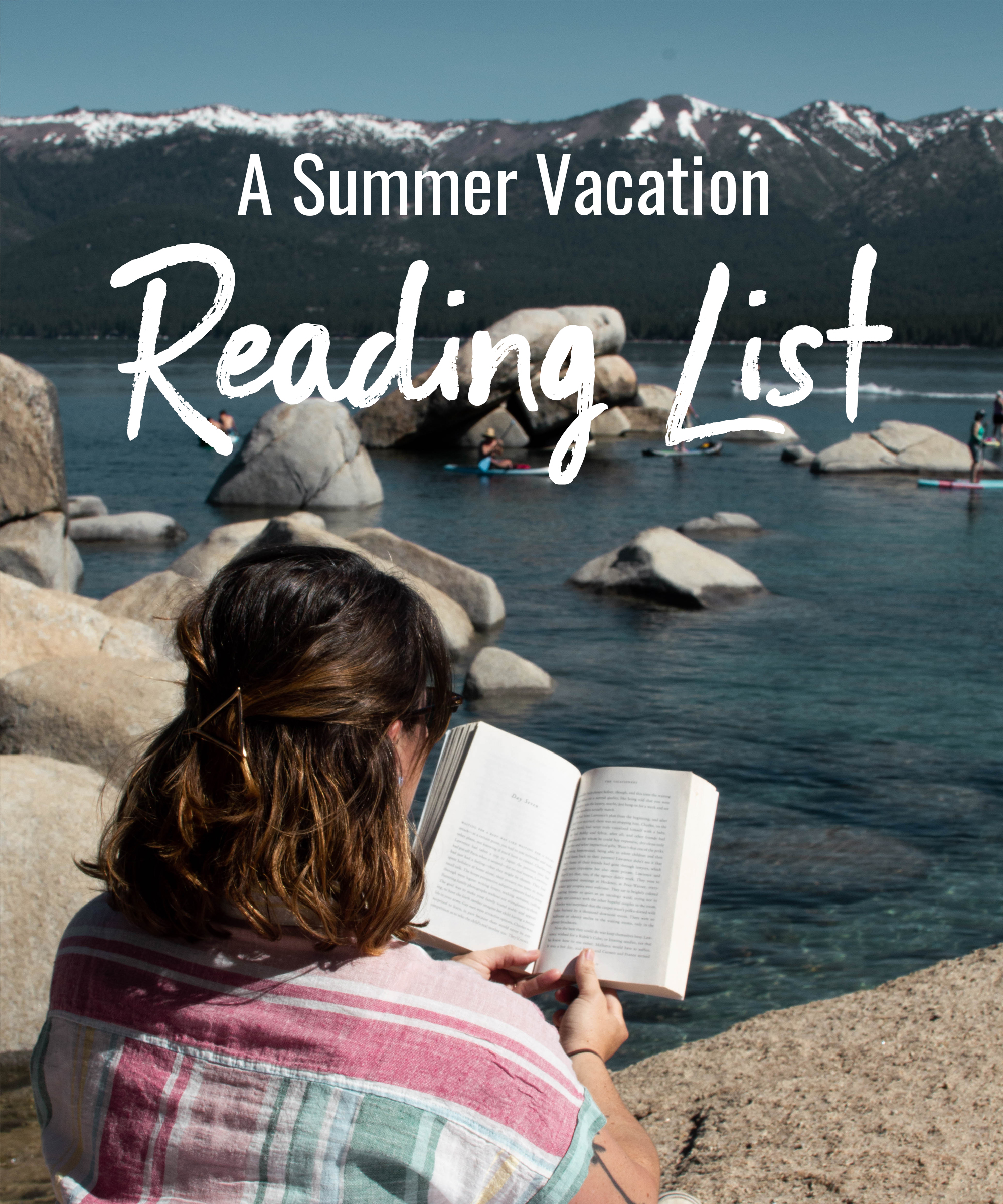 It's summer time, so it's the perfect time to pick up a new book and do a little reading. Remember when you were a kid and you would get a summer reading list? I always liked the ones where you could choose from a few different books. Being told you must read this, this, and that by the end of the summer always annoyed me, but if I had a choice in the matter then it was all good. Plus who wants to spend their summer days slogging through Great Expectations… Ok, maybe that's not so bad, but in the 7th grade I thought it was the worst thing ever. I should probably go back and read it again now that I'm older I might appreciate it more. Anyways I digress.
If you've followed along on Instagram for a while you'll know that I've been reading The Goldfinch for like a thousand years. Just kidding, I finally finished last month. Anyways I like to read, a lot. I even made it a goal this year to read 16 books! And one of my favorite things to do is lounge around in a lawn chair or hammock with a good book.
Today I've got some of my favorite picks for a lazy summer afternoon.
A Summer Vacation Reading List:
Fiction
This is a fun easy read, it combines some of my favorite things… Spain and dysfunctional family drama. Hmmm maybe family drama isn't my favorite but it's certainly entertaining to read about.
A family in the midst of an internal crisis goes on vacation to Mallorca Spain and weirdness ensues. It's the perfect book for sitting out by the pool or on the beach, it's an easy entertaining read with plenty of drama.
Fiction
I love this book even though it took me almost 2 years to read (I actually restarted it after taking too much time off from reading), and the movie is going to come out this fall. So if you are one of those people like myself who wants to read the book before seeing the movie read it now!
The book follows the story of a boy, Theo, after a tragedy that totally redirects the trajectory of his life. It's a coming of age story with art, crime, highs and lows. It's totally engrossing.
Non Fiction
For my creatives out there, Elizabeth Gilbert talks about the magic of creativity and inspiration. I read, well no, I listen to on audiobook, whenever I'm feeling stuck or just in a rut creatively. The audiobook is also awesome because Liz Gilbert reads it!
For anyone who works or just dabbles in creative fields this is a must read. Liz Gilbert gets into every facet of creativity and inspiration, from how it can strike at any moment and you have to be open to it to receive it. And sometimes if you have an idea but don't act on it the idea will move on to someone else. I've personally had this happen, no joke. In the mid 2000's a friend and I started a podcast about the perils of dating as millenials in a big city. It was called "Train Wrecks in Date Land" we recorded 2 episodes and then abandoned the project (don't try to search for it on itunes or something, it's not going to be there). But 2 years later the Amy Schumer movie "Train Wreck" about a millennial woman navigating the dating scene in a big city came out. Ideas and inspiration really do move on if you don't tend to them, this has been one of my biggest takeaways from Big Magic.
Fiction
This is totally a Reese Witherspoon Book Club book, and I feel no shame in saying that I loved it. It was an impulse buy for me on Audible, but it made the nine hour drive from Joshua Tree back to Tahoe so much more enjoyable.
It's the extraordinary story of a girl growing up in the marshes of North Carolina, it is both heartbreaking and inspiring. The story takes place over two time lines that intersect at the end and inculdes everything from mystery and murder to naturalism and science. I felt like it was an interesting look at human nature, both the good and the bad.
Non Fiction
Comedic genius Iliza Shlesinger delves into the female psyche and all its warped ways and how it relates to the world around us. It's sort of a feminist manifesto that says, no, women are not crazy, we just consider every single consequences and possibility which tend to render us unable to decide what to eat for dinner. Cue that joke about your girl friend who always says "I don't know" or "I don't care" when asked where they want to eat.
The book is set up as a collection of essays that take an observational tone then get backed up with data because Iliza knows how to make a point. She uses her own experiences in the world and with her own girl logic to explore the human condition. It's also hilarious, because come on, it's written by a comedian. Plus if you get it on audio book Iliza Shlesinger reads it to you and does all those wonderful voices that she's known for.
Get Reading!
Like this post? Pin it!