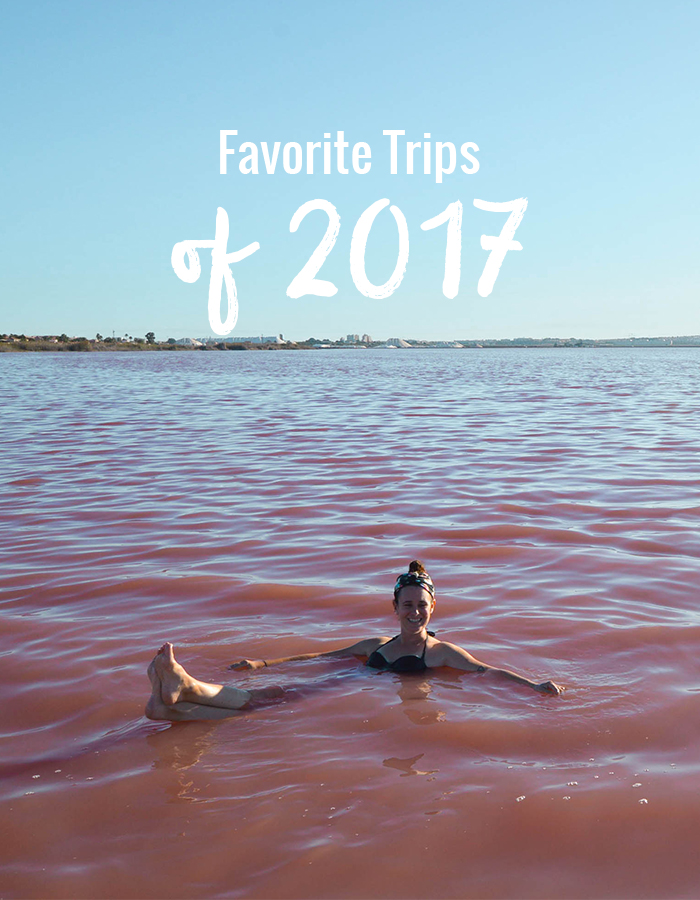 Hi Guys! It's been a while I know, the last couple months have been less full of travel and adventure, and more full of adulting and domestic life. But I'm getting antsy and ready to get back on the road here soon. But until then here are some of my favorite trips and places from the past year.
Barcelona, Spain
I fell in love with Barcelona as soon as we touched down there. The city, the architecture, the culture, the food, all of it. I could totally spend days wandering the skinny streets, eating tapas, and practicing my spanish. The city is amazing and there is so much to explore, from the famous spots to the hidden gems, it's one of those places you could live for years and still discover new things about it.
Heading to Spain this year? Here's my packing list
Kirkwood, CA
We moved to Tahoe because we wanted to snowboard (and do other outdoorsy things), and Kirkwood quickly became my favorite place to ride. Being about 45 minutes outside of South Lake, the lesser known but still amazing ski resort caters more to intermediate and advanced skiers and riders, and is a favorite among locals. I swear it is hardly ever crowded which is amazing and the terrain is exactly what I want to ride for an intermediate to advanced snowboarder like myself.
Torrevieja/ Pink Lake
This lake might be the coolest thing I saw last year. The pink color was so pretty and the salty water was perfect for floating in. While getting to Torrevieja, the town where the Pink Lake is, is a bit of a trek, I think it was well worth it.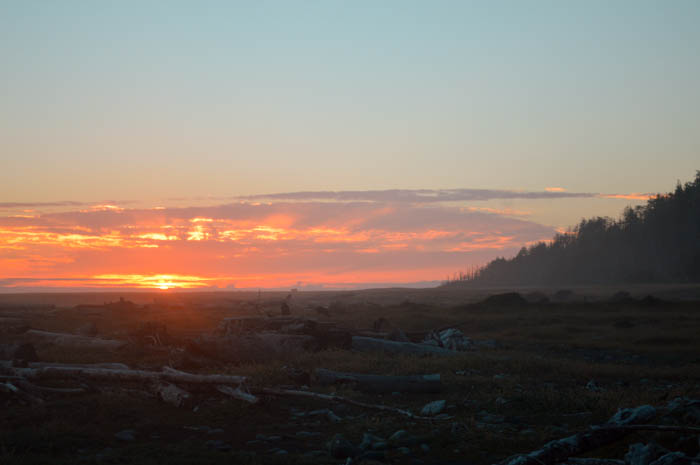 The Lost Coast Trail
One of my friends turned thirty last year, and for her birthday we set out on a four day backpacking trip down the beautiful lost coast in northern California. The hike itself isn't very far, just under 25 miles. But the terrain and the tides are what you have to contend with, as you are hiking literally on the sand in many places and high tide can block you from getting around points. I loved every minute of the hike (well, looking back, I do now; type two fun for sure) The northern California coast is beautiful and this stretch of coastline is wonderfully untouched save for backpackers.
Camping is a great way to get into nature, here are my car camping essentials
Highway 395 Road Trip
Last February I took a solo road trip down highway 395 from Tahoe to San Diego. It was just what I needed at the time to get out of my head and refocus on my goals. It probably helps that highway 395 is one of the most beautiful and dramatic highways in the California. You go from the mountainous Eastern Sierras to the high desert, then eventually in to palm tree laden Southern California. It really has become one of my favorite drives.
2017 was an awesome and wild year, I did a good amount of travel both solo and with Rob. Then at the end of the year we decided to put down some roots here in California and buy a house. That may seem like "settling down" to some people, but to us it just means we don't have to put our stuff into storage any time we want to travel long term now.
I'm looking forward to this year and all the adventures we have in store. There are trips in the works, and we are dreaming up all kinds of excursions. Happy (late) New Year's!
Like it post? Pin it!
SaveSaveSaveSave
SaveSave