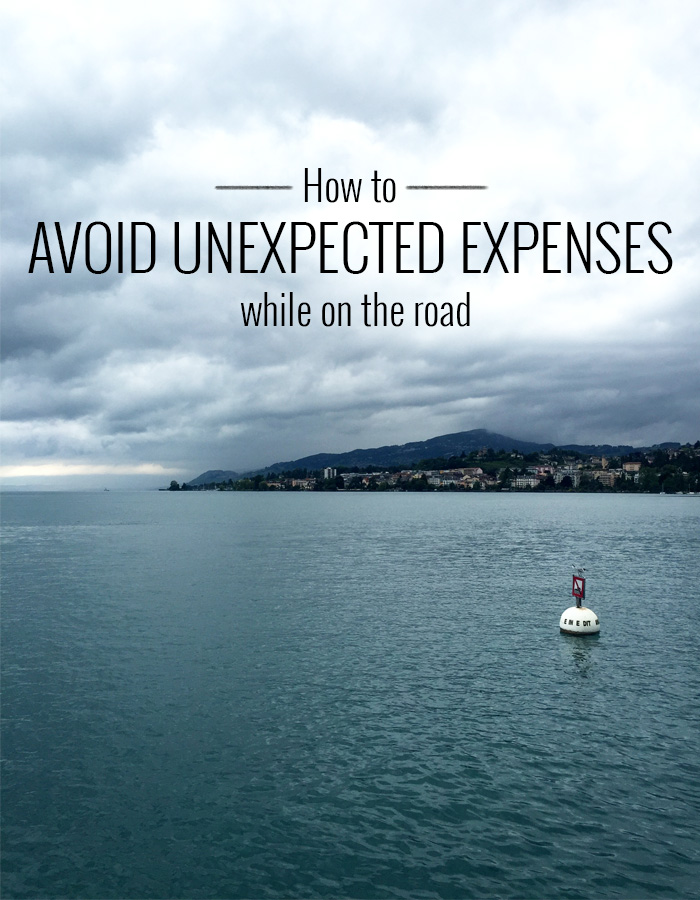 Just about a month ago, over Fourth of July weekend, we went to Switzerland, and we made pretty much every rookie mistake  when it came to spending more money than we should have. It quickly became our most expensive weekend of the trip, and we didn't even do anything crazy or extravagant.
But I like to learn from my mistakes and pass that knowledge on, so here are some things you can do to avoid spending more money than you should while traveling.
Unexpected Expenses and How to Avoid Them
Don't miss your flight, and don't even miss the cut off time for checking into your flight
This may seem like a no brainer, but it happens. And it happened to us. We got the time of our flight wrong, and got to the airport a minute after they closed check in for our flight. So we didn't technically miss our flight, but Swiss Air wouldn't let us check in after it closed, and therefore we couldn't get on our flight. So we had to book a whole new flight. This could have been easily avoided by checking in the night before, but we'd needed our passport numbers and they weren't handy so we just didn't. Moral of the story is always check in the night before.
If you have a Eurail Pass make sure it applies to the train you are taking
We took the train out to the Matterhorn as a little day trip, and assumed it was covered by our Eurail Pass. It was not. The train to Zermatt is a special train and requires a special ticket, so we ended up having to pay the conductor on the train for our round trip tickets.
Use your Eurail Pass for regional trains if you can
We found out after that our Eurail Pass would have worked for the trains we took from Geneva to Lausanne and Lausanne to Montreux, but instead we bought tickets for each of those rides. *face-palm*
Keep track of your stuff
This also seems like a no brainer, but when you are tired and distracted it's easy to leave that awesome concert poster you just bought on the train. It's a bummer, and you just spent 50 bucks for nothing.
Check your bank account often
I didn't realize I was getting hit with both ATM fees and international fees on my debit card until I took a moment to scroll through all of my transactions in my bank account. Man, I felt like a dummy. Debit cards can accrue a lot of fees when you are out of the country, so only use it for getting cash out. I started taking a good amount of cash out (ideally once per country) and using my travel credit card that has no international transaction fees for everything else.
If you have the option to pay in USD do it!
In some countries shops and restaurants will give you the option to pay in USD or their national currency when paying with credit card. By selecting USD you don't get a foreign transaction fee on you card, and you also know exactly how much is coming out of your bank account.
Switzerland may have been our most expensive weekend on our trip but it was still fun. And to be honest, most of these things are bound to happen at some point or another if you are traveling for any extended period of time. It was a bummer that they all managed to happen to us in one weekend. But hey, I guess we made our mistakes all at once I suppose, and now I know better, and so do you.