I like to think of myself as an outdoorsy kinda girl, I like camping, and hiking, and being outside. So when my mom mentioned that she wanted to do a walking tour of Ireland I was pretty stoked. I was even more stoked when I found out all I'd have to carry was a day pack, our luggage would be transported for us! Lazy backpacker win!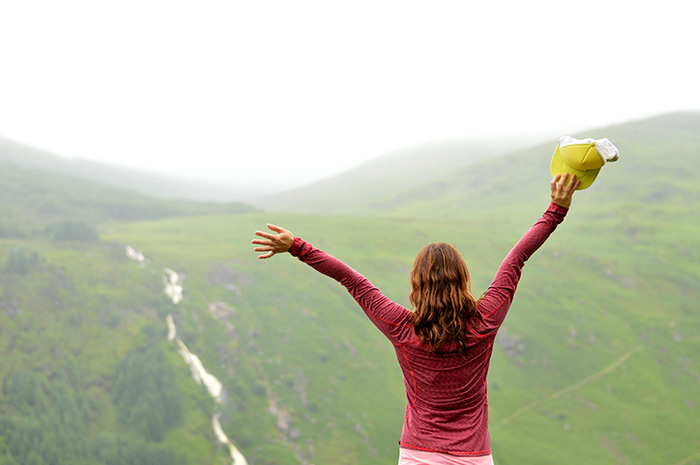 Hillwalk Tours set us up with a three day hike on the Wicklow Way, one of Ireland's many National Waymarked Trails. We would hike from town to town and stay in a bed & breakfast each night. Hillwalk Tours handled all our accommodations, and provided us maps and directions for getting to and from the trails, they also handle getting our luggage from place to place. It was a pretty sweet deal.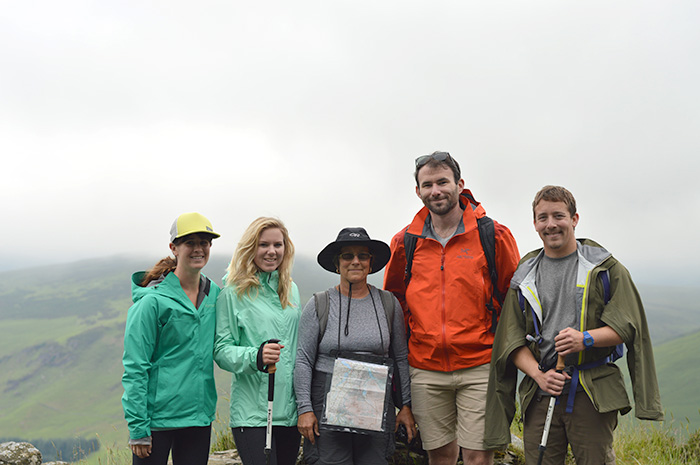 Our group consisted of Rob and myself, my mom, my brother Alex, and his girlfriend Maggie. We are all pretty active people, and it's recommended that you be in moderate physical shape, as there are some steep and strenuous parts on the trail.
The Hike
Our journey started in a little town called Rathdrum, where we spent the night before heading out onto the trail early the next morning. The first day of hiking was probably my favorite, there were spectacular views of waterfalls and lakes, and while there was a lot of uphill hiking we were feeling fresh and excited, so it didn't seem too bad.
It did rain quite a bit through, making rain jacket a necessity. I was worried about my backpack getting wet so I put it on underneath my jacket giving me a super cute turtle/hunchback look, ha! Adding to my semi ridiculous ensemble I kept my camera around my neck like a super tourist, but covered with a drysack to keep the rain off when I wasn't obsessively taking pictures. So hunchback and bright green bag hanging from my neck like some kind of weird collar, I really know how to look good! Alex rocked this look too, so at least I wasn't the only weird looking one.
Despite all our maps, GPS, and directions we got lost on the second day, even before we got on the trail. We got lost getting to the trail. *face palm* We walked a loop around a couple of sheep farms for a good hour before finding the turn off for the Wicklow Way that we missed at the very beginning. I considered it a scenic warm up. We hiked through more forestry areas, and what we came to call "The Black Forest" because the trees grow so densely that everything off the trail is just blackness, even in the middle of the day. Not creepy at all right?
The third and final day was a lot like the first, a lot of uphill climbing and spectacular views, well I'm assuming they would have been spectacular if we could have seen them through the fog, we were on top of a mountain after all. Just our luck, the fog rolled in as we were hiking to the peek of one of the Wicklow Mountains, so no views for us, just a lot of wind and mist. It was oddly peaceful up there in the fog, you couldn't hear anything but the wind and couldn't see anyone if you got too far ahead, which I did by accident. Imagine my surprise when I turn around to say something to Rob to find myself alone. He was probably only a few feet away, but I couldn't see him, or anyone else for that matter, through the mist.
Despite any mishaps like getting lost, or the fact that my jacket pocket filled up with water in the rain, drowning my iPhone, it was a really good time. At the end of the day, getting to spend time with my family is what matters, and getting lost trying to find a hiking trail is just a funny added bonus.