As cities, counties, and states begin to reopen you are probably thinking about getting a little summer vacation in, I know I am. Responsible travel was a hot topic before the pandemic but I think it's even more important to talk about now. In the past responsible travel has encompassed ideas of environmental impact, as well as social and cultural awareness. All of these ideas still apply, but there is the added consideration of health and safety for both yourself and the communities which you plan to visit. At its core responsible travel is about knowing that your travel has an impact, and making sure it's a good one.
Below I've outlined ideas to consider for traveling responsibly both right now and in the future.
Choose your destination carefully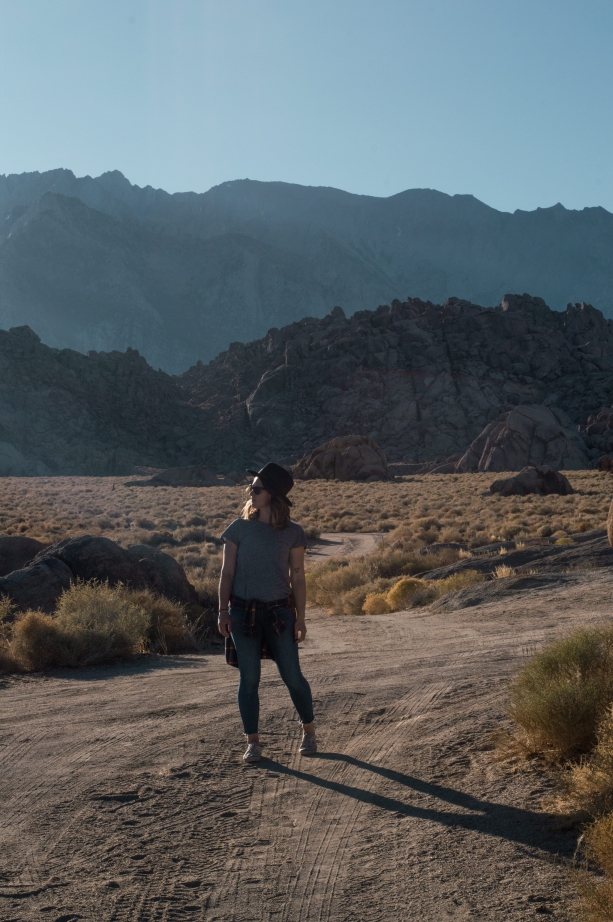 How have possible destinations been affected by the virus and current events? Has tourism reopened there? What is going on there in terms of virus cases, businesses being opened or closed, what is going on with pubic outdoor spaces? How far is it from your home? Will you be crossing state lines? How will you get there?
Do your research.
Be aware of the rules
Just a reminder, just because businesses are reopening doesn't mean travel restrictions have been lifted. Know what the rules are, if a destination still has travel restrictions maybe this isn't the time to go. The same goes for outdoor spaces if campgrounds, BLM, and Forest Service lands are closed don't be that person that goes and camps there anyways. Also, side note for Californians, we have a fire ban right now, so that means no campfires unless you are are in a developed campground with an established fire ring.
Consider what you want out of your trip
Relaxation? Adventure? Culture? These are all obviously good reasons to travel but how you execute will mater the most. Camping or staying in a cabin to relax in nature with minimal contact with the local community seems fair. Traveling to do some kind of extreme sport where the risk of injury is high, probably not the best idea.
Consider your overall impact
Will your trip to this destination have a positive impact on the local community or a negative one? A positive impact would look like – going to a small beach town who's travel restrictions have been lifted and is open for business. Still abiding by any mask and social distancing measures in place. Spending your money at local businesses and restaurants to help stimulate their economy and support small businesses. And having a great time enjoying the beach and other outdoor amenities that the town offers. Spending money in the community, abiding by local rules, and enjoying yourself are all positive impacts.
What are the best accommodations?
Hotel? Vacation Rental? Camp? What is best for you? What is best for local economies? Personally I would lean towards locally owned hotels and vacation rentals because it means my tourist dollars are going right into the local community. But if you are looking to limit your contact with people camping might be the best option.
Support local businesses
Many of your favorite destinations rely on tourism for their economy, and with recent shutdowns, those businesses are hurting. Spending your money at locally owned businesses boosts the economy for the area and benefits the locals who provide those services.
Respect local customs and culture
Usually, we'd think about this when traveling abroad, but it applies domestically too. The US is a very diverse country if you go somewhere where people do things a little differently, it's pretty simple, just don't be a dick. This also applies to respecting local laws and ordinances that might differ from the ones you are used to at home.
Bring face coverings and other health and safety items
Bring your mask and wear it too. My rule of thumb is that I'll wear a mask if I'm going to be interacting with a stranger and/or in an indoor public space. This is mostly out of respect and goodwill towards the person I'm interacting with, they don't know where I've been and who I've come in contact with.
Leave no trace
Leave no trace principles don't just apply to camping, they apply to everything. Things like don't litter and leaving a place better than you found it should be rules for life. Check out all the leave no trace principles here.
Cut down on waste
Just because there's a lot going on in the world doesn't mean would should stop caring about our planet. Bringing reusable items when you travel to cut down on single-use plastics is always a good idea.
Here is my eco-travel kit:
The takeaway
Here's the thing, I'm not saying any type of travel or vacation is better than another. There is no one right way to be a responsible traveler. These are all just things that I hope you consider when you are planning your next trip, and by doing so, makes you a more responsible traveler.
Like this post? Pin it!