Up in the mountains of Northern Thailand is the little hippy town of Pai. It is a popular destination for tourists and backpackers looking for a slower paced destination. Being in the mountains the main attractions in the area are outdoorsy and nature-y type things like hiking, waterfalls, and hot springs.
Stay
Pai in Town: This hotel is nothing fancy but it's a step up from staying in a hostel while being about the same price at about $14 a night. The hotel is located right in the middle of town making it close to everything, so it's easy to walk around. It's also just two blocks from the night market which I thought was a plus.
Pai Village Resort and Farm: For something a little fancier right in town, the Pai Village Resort and Farm is pretty sweet. The individual villas are super cute with porches and hammocks to relax in. It's located right off one of the main streets for restaurants and shopping too.
Eat & Drink
Night Market: The night market starts around 6PM every evening, and has all kinds of food and drink vendors, as well as plenty of trinkets, jewelry, and clothes. All the food I tried from the stands were so good, they have everything from spicy noodles to skewers of meat, to dumplings. One of my favorites was the lemongrass tea served in a piece of bamboo.
Big's Little Cafe: If you are looking for a solid breakfast, look no further than Big's Little Cafe. It looks like a small bar, with the square counter going around the kitchen, bar stools for seating, and a thatched roof over head. The hashbrowns, eggs, and sausage are deliciously greasy and wonderful.
Lemon Thyme Cafe: This quiet little cafe has great coffee and breakfast, and lunch. It's the perfect place to hang out and read a book, do a little work, or just hang out and people watch.
Jikko Beer: Located on the night market street it's an awesome place to have a beer and watch people go by. They have a good selection of beers and the bartenders are super friendly, making it a super chill place to hang out.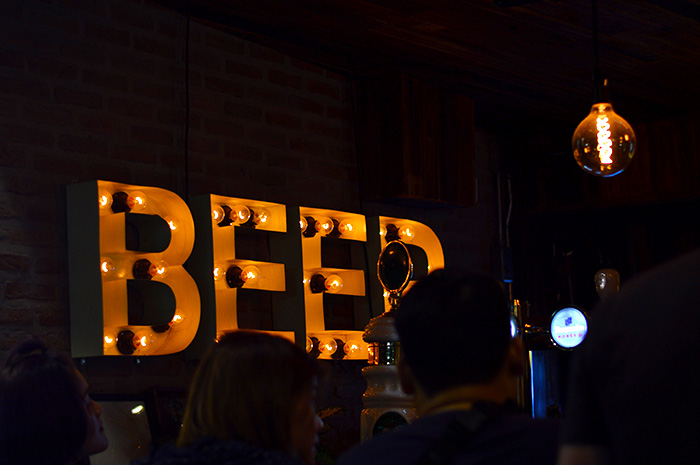 Almost Famous: Almost Famous bar really has a homey feeling to it, the drinks are cheap and strong and everyone there is friendly and welcoming and wants to chat.
Do
Tham Lod Cave: Have you ever wanted to explore an ancient river cave? Do you suddenly want to now that I've brought it up? Well you should because Lod Cave is pretty rad. About an hour outside of Pai there is a cave system in the mountains complete with a subterranean river, cave drawing, and plenty of bats. With a local guide equipped with only a gas lantern, you can explore the stalactites and stalagmites and crazy looking rock formations  inside the cave. One of the coolest parts is getting on a little bamboo raft and floating down the underground river!
Mo Paeng Waterfalls: Cool off in the pools at Mo Paeng Waterfalls, the waterfall is a popular spot for swimming and hanging out. Bring a picnic lunch with you and chill by the river for an afternoon. And if you are feeling brave there are a few rocks that people slide down into the pools below.
Tha Pai Hot Springs: Relax in some natural hot springs and enjoy the scenery in the nature park. For 300 Baht a person you can explore the park and check out the many different pools and springs. Be careful though, some of the pool are too hot to go in so make sure to mind any signage and stick to the cooler pools.
Sunrise at I am Pai: Catch the sunrise over the mountains from a semi famous coffee shop, Coffee in Love. The coffee shop was the location for 2 large films, one Thai and one Chinese, making it a very popular spot for Thai and Chinese tourists. It's a very beautiful spot and the huge I AM PAI sign makes it a pretty cool place for pictures.
Notes
Transportation: If you are staying in town it's easy to walk around, but to get to some of the places outside of town you'll need other transport. Renting a scooter is an easy solution to getting around, you can also rent bikes but the hilly terrain could prove difficult on a bicycle. Getting to Pai is pretty easy, we rented a scooter in Chiang Mai and rode the three hours up the mountain. There are also buses that go up the Pai daily from Chiang Mai.
Money: Thai Baht, which is about 35 Baht to the US dollar. Everything is cash only, but there are plenty of ATMs around.
Weather: Since it is in the mountains temperatures tend to be cooler than the coastal regions of Thailand, but still very temperate. In the cooler months of Dec-Feb temps can dip down to the high 50's, but average temps throughout the year are in the 70's & 80's. Note that the rainy season is from May to Sept.