One question I seem to get a lot lately is "I want to go to Thailand, where should I go?". It really depends on what kind of trip you are looking for. If you are looking for something quiet and mellow and to just chill on a beach you should probably avoid Koh Phangan especially during the full moon party. Likewise, if you are into big busy crazy cities with something always going you are going to love Bangkok.
So I came up with a little guide to help you figure out where you want to go in Thailand base on the kind of vibes you are looking for.
Mellow
Koh Lanta: With it's beautiful beaches and calm waters Koh Lanta is the perfect place for a mellow lay on the beach type vacation. Most of the accommodations are in the mid range to luxury price bracket meaning there won't be a bunch of partying backpackers around and the island generally caters to an older crowd. Koh Lanta is also part of a nature preserve, so there is plenty of beautiful jungle to explore should you want to venture away from the beach.
Pai: Nestled up in mountains in northern Thailand the little town of Pai is a great place to get away from the bustling of the cities and just chill out in nature. The surrounding mountains make for outdoorsy activities from hiking to caving, and for the ultimate chill out try a meditation class. There is a large expat community there, as well as a lot of backpackers but nobody seems to be looking for a party.
Party
Koh Phi Phi: Koh Phi Phi boast not only stunning views of bright blue water and white sand beaches but also possibly the most banging nightlife in Thailand. The island is known for young travelers, big parties, and buckets of booze. The party rages every night, even during the off season, so if are looking for a place to let loose, this could be your spot. However, one thing to note is that due to it's popularity and small area, many people complain about the crowds, like not being able to see the beach kind of crowds. But if you are there just for a good time the crowds probably won't bother you.
Phuket: Phuket is a big tourist destination, and with that comes the partiers. While not quite as crazy as Phi Phi just off shore, Phuket has plenty of nightlife to satisfy your get crazy needs. One thing to note, Patong is sort of the red-light-y district, known for it's cheap cocktails, go-go bars, and ping pong shows, so if that's your kind of thing so be it, but if it's not your jam then definitely steer clear.
Koh Phangan: Home to the famous, or infamous full moon parties, Koh Phangan reels in thousands of party goers for it's all night beach parties. The full moon party happens the night of the full moon and the party rages on the beach until sunrise. You'll be able to find the quintessential bucket of booze drinks, and plenty of loud music to dance to. And if you miss the full moon, there's always the half moon parties, which are generally smaller and in the jungle rather than on the beach.
Budget/Backpacker
Koh Tao: Koh Tao has plenty of hostels and low price accommodations, and being a smaller island, the general cost of living is lower than the islands around it. It is also the most inexpensive place in the world to do your scuba diving certification. It is quite easy to stay cheaply on Koh Tao, there are plenty of street food vendors for cheap eats, and the beach and hiking are always free.
Chiang Mai: It's not necessarily known for it's cheapness but there are plenty of budget friendly things to do in Chiang Mai. It is a city with a ton of history that you can learn about by just walking around the old city and exploring the many temples. You can also bargain at the bazar for goods, and eat some of the best street food for cheap.
Pai: Pai is a popular destination for backpackers for the cheap accommodations, the chill vibes, and the outdoor activities. Hostels and hotels in Pai range from a couple dollars a night to 12-20 dollars per night, so the living is pretty easy. And as far as food and entertainment, the night market has you set with awesome and cheap street food and prime time people watching. Plus you can explore the surrounding hikes and waterfalls for free during the day.
Luxury
Koh Samui: The biggest and most developed of the islands in the Gulf of Thailand, Koh Samui just feels fancier than its counterparts (Koh Tao and Koh Phangan). The big inclusive type resorts line the picturesque white sandy beaches, and luxury spas and top notch restaurants are all in town. And unlike the time consuming but cost effective bus and boat trek that so many people to take to get to the other islands, Koh Samui has its own airport that commercial flights come right into.
Bangkok: Bangkok is a big city, and like any big city it's going to be more expensive than more out of the way destinations. That being said, there is a lot of awesome stuff to do there if you are willing to throw down the cash. There are tons of luxury hotels to stay in with rooftop infinity pools for that epic photo looking out over the city from the water. There are also tons of highly rated restaurants including Gaggan, which was featured on the Netflix series Chef's Table.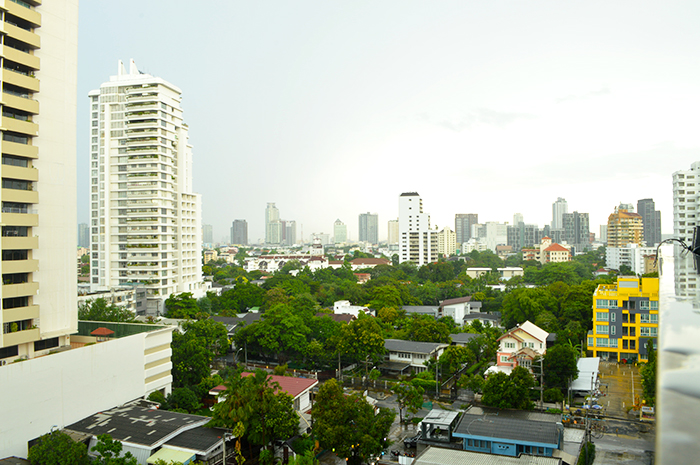 Outdoorsy/Adventure
Pai: Being surrounded by mountains and nature, Pai is perfect for outdoor adventuring. There are there are great mountain views and waterfalls to see and you can even go white water rafting or explore the mountain caves and caverns.
Koh Tao: Koh Tao is the place to go to learn to scuba dive. It has calm waters, plenty of coral and sea life, and tons of dive sites right off the coast. And if you aren't into the idea of diving the snorkeling is awesome and there are great views to hike up to on land.
Chiang Mai: While there's not a ton of outdoorsy things in Chiang Mai proper, just outside the city is a world of adventure. Everything from exploring canyons and waterfalls to visiting elephant sanctuaries is just outside of Chiang Mai.
Koh Phi Phi: While it might get a bad wrap for it's party scene, Koh Phi Phi has some world class diving right off it's coast. The reef was mostly unaffected by the 2004 tsunami and there is an abundance of sea life including turtles, eels, and leopard sharks.
Foodie
Bangkok: Like any big city, Bangkok has tons to food and restaurants. There is everything from meat on stick from a street cart, to hipster eateries, to michelin star meals. The food scene has become popular among the young urban dwellers as well as tourists, so be sure to make a reservation if you want to try any of the popular spots.
Chiang Mai: In the hip neighborhood of Nimman there are tons of bars and restaurants popping up all the time. There is everything from gourmet Thai fusion, to rooftop cocktail bars, to amazing street food to choose from.