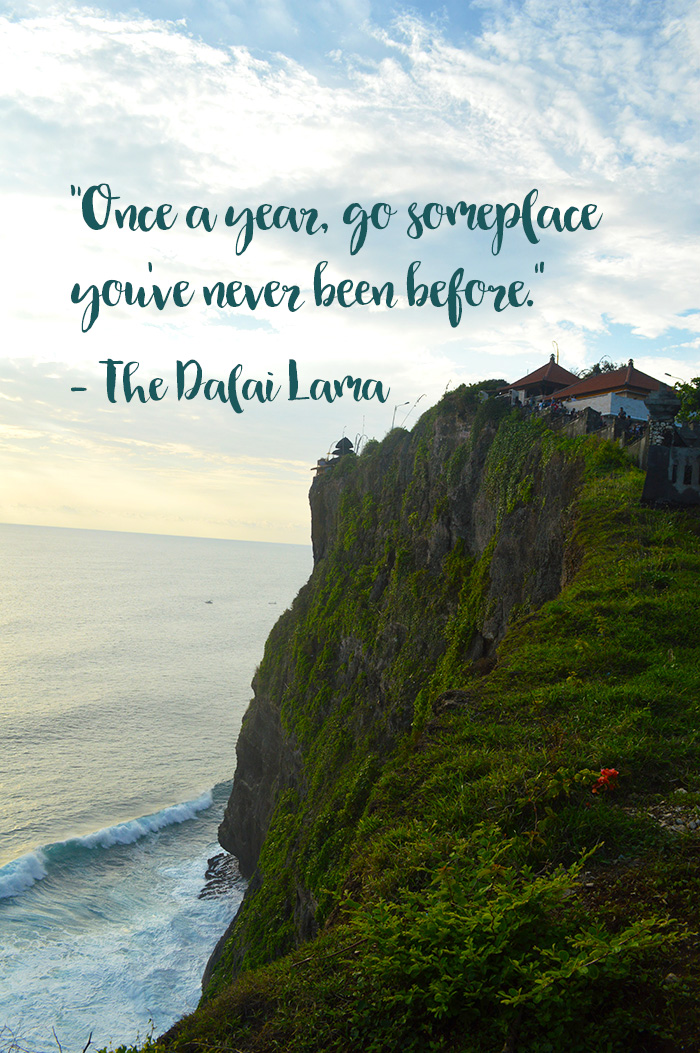 "Once a year, go someplace you've never been before." – The Dalai Lama
We are now a whole month into 2017! If you are like me, you are starting to think of trips to take this year, and where to go and when.
This weeks inspiration is just a little reminder to go out and discover new things and places, deviate from the norm, and try something new.
For even more inspiration, you can download this image as a desktop background or to print out and hang up!
::Desktop Download::
::Print Download::
Have a good week and happy trip planning!