On one of the days in between hiking and biking Rob and I jumped in our little rental car and headed out for a little roadtrip down the west coast of Ireland.
That phrase, "west coast, best coast" usually applies to California, but I think it applies to Ireland too. The dramatic cliffs and bright blue ocean make for some pretty awesome scenery.
THE RING OF KERRY
The Ring of Kerry is basically a road that goes in a circle around the Iveragh Peninsula of County Kerry in the south west corner of Ireland. We drove it counter clockwise, starting in Killorglin, and ending at Killarney National Park. This also coincidentally (or not), is the opposite way that the tour buses go, so we never got stuck behind a slow moving bus.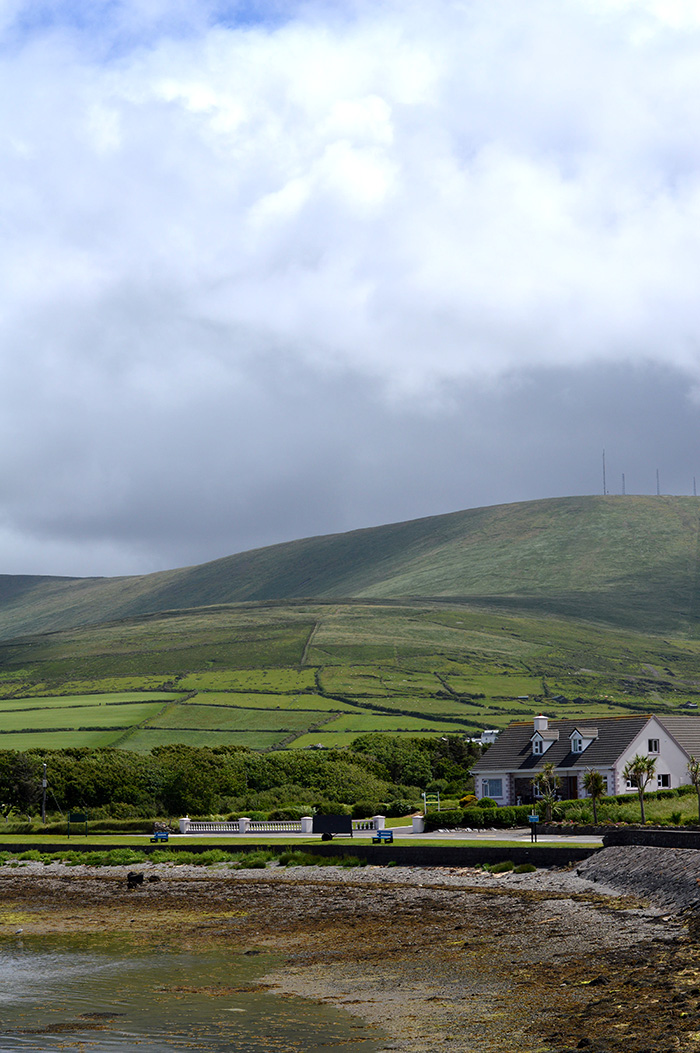 SKELLIG RING
We took a little detour off the Ring of Kerry near the tip of the peninsula, to drive around the Skellig Ring. We stopped for lunch in the little town of Portmagee, and had some awesome seafood, and walked around a little bit.
CLIFFS OF KERRY
As you leave Portmagee you'll see signs for the  Kerry Cliffs, there's a 4 euro charge to go in and park, but it's worth it for the views. From the cliff side you'll be able to see the Skellig Islands, and for all you nerds out there, that's the island at the end of the new Star Wars movie. The Islands are a UNESCO World Heritage Site, but you can take boats out there from Portmagee, but I don't think you can actually get on any of the islands.
KILLARNEY NATIONAL PARK
At the end of our loop around the peninsula we drove through Killarney National Park. We did hop out of the car to take a look around and check out the views though.
CLIFFS OF MOHER
Heading north from the Ring of Kerry we decided to stop at the Cliffs of Moher. It was pretty late by the time we got there, the visitors center was closed as was everything around it. I think you are supposed to pay a little fee like at the Cliffs of Kerry, but since there was no one around we just kind of walked in. It was really cold and raining so I was not stoked to get out of the car, but after some coaxing Rob got me out to go see the cliffs, and hopefully a sunset. It was the solstice, so it was kind of cool being in such an epic place on the longest day of the year. No dice with the sunset though, too many clouds, and I suspect not enough smog (why else do you think SoCal has such beautiful sunsets?).