When I was 26 years old I decided I needed a bit of a career change. I worked for a really rad company but I knew I wanted more than the office life. I knew I wanted to travel, be my own boss, and create something awesome.
Maybe you're feeling that way right now, the worlds been kind of a crazy place the last few months. So whether you are looking for something new, just starting out in the workforce, or maybe you've been laid off, I'm going to be covering some of the best digital nomad jobs there are. And the best part, you don't have to jet off anywhere to do them (I mean most of us can't right now anyway), they can be done from home, road tripping around, or really anywhere with an internet connection.
Remote work gives you the freedom and independence to do what you'd like, whether it's traveling, camping, or spending extra time with the fam.
I've split things up into five major categories – creative, administrative, education, engineering, and entrepreneurial. That way if you have a background, education, or just an interest you can skip right to that section.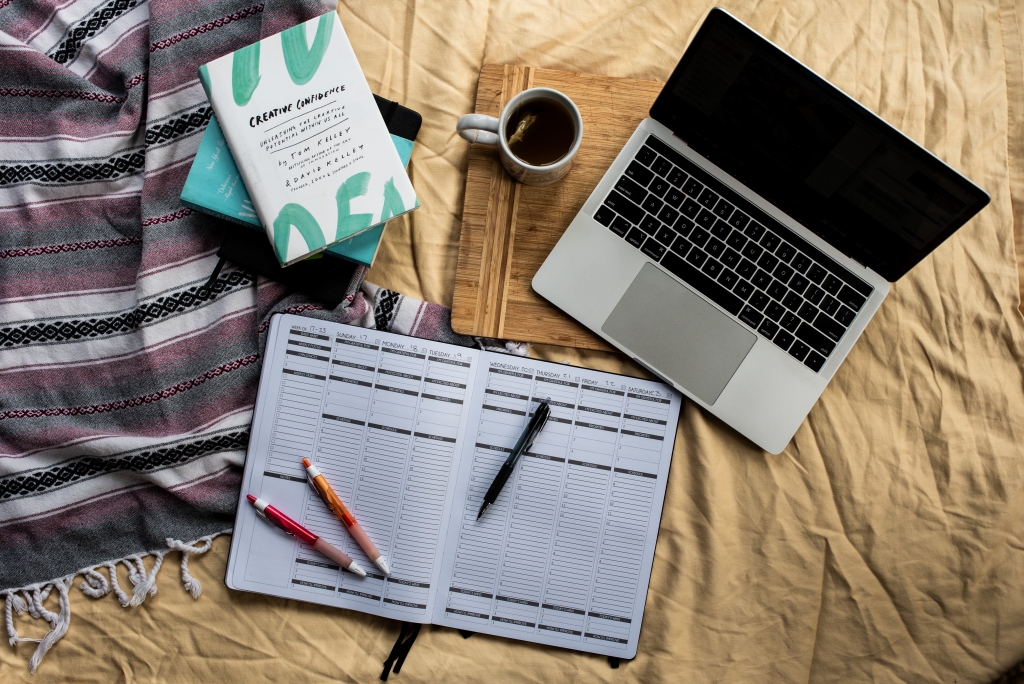 The Best Digital Nomad Jobs
Creative
Graphic Designer

Graphic design is a huge industry from logos and branding to data graphics to page layouts there are a ton of niches in this field. As long as you have the right programs and an internet connection you can submit and send things off just as easily as if you were in an office. It's also one of those professions where if you have a degree or schooling in it that's great, but also there are tons of free and cheap resources out there to learn and teach yourself.

Photographer

There are several kinds of photographers and ways to make money with photography. You can work with individuals or companies doing portrait, headshots, family, and lifestyle photography, product photography, or editorial photography. You can also sell your photographs on your own site or to stock photography services.

Content Creator

Content Creator is such a broad term but it basically means making creative assets for marketing, advertising, and promotional purposes. It includes everything from graphics to social media posts to blog posts. You would generally do this for a company or client either as a freelancer on a project basis or as a full-time employee in a creative department.

Writer

Writing includes everything from copywriting, to journalism, to blogging. I mean writing good Instagram captions is an art form in itself. There are a lot of options out there if you can craft your words in interesting and persuasive ways. And hey, writing that novel is always an option if you've got the time and drive for it.

Web Designer

Designing websites and web applications is a lot like regular graphic design, but it can be a bit more technical. Some designers create their designs in programs like Photoshop then pass it off to a developer to create with code, other designers know how to code and will implement their designs directly. It just depends on the skills you have.

Videographer

A videographer is a pretty client-based job so most of the time you'd be working with a client on a specific project. Videos are generally used for advertising and promotional purposes so the clients are usually product or service type companies. Video work does require quite a bit of equipment and a good amount of technical knowledge so having some experience is good before heading out on your own. Another thing to note, for large projects you'll need a crew so it's not always a solo gig.
Administrative
Virtual Assistant

If you are good at organization and admin work being a virtual assistant is a great option. It's like being an assistant or an administrator but you don't have to go into an office and all your communication is done via the internet or phone. Seems pretty sweet right?

Customer Service Rep

You don't need to be in a call center to help people and answer questions. You just need a phone and computer with the internet, and probably a quiet place to work.

Social Media Management

Social media managers handle the scheduling of posts, interacting with followers, and responding to comments and messages. It can also involve creating marketing strategies and testing depending on the client and the company.

Transcription

If you are a good typist you can transcribe anything from speeches to interviews to meetings. You quite literally just write down what people are saying.

Online Tech Support

Much like customer service, as long as you've got a computer, internet, and a phone you can do tech support from just about anywhere. You will just need to have a good amount of knowledge in whatever tech field you are supporting.

Project Management

Someone's got to manage all these distributed teams and projects right? You've got to be organized, good at working with people, and have excellent critical thinking skills for distributing tasks, keeping the project on schedule, and meeting goals and deadlines.

Bookkeeper

If you've got a CPA or a bookkeeping certification there's nothing that says you have to have a permanent office. Most of your communication is done by phone or email anyways, and most tax and business forms can be submitted electronically.
Education
Tutor (for a specific subject)

If you specialize or have a ton of knowledge in a specific subject you can tutor kids and adults of all ages. Online learning is a huge market right now and as long as you have good internet and Zoom you can teach.

Teach English

The classic digital nomad job. There are tons of sites out there for teaching English because tons of people want to learn.

Online Course Creator

Are you an expert in something? Why not share all that knowledge with the world and create your own online course. If you've got an entrepreneurial spirit you can sell your course (or courses) on your own website. Or if you want an easier route you can publish them through an online learning site like Skillshare or Teachable.
Engineering
Front End Web Developer

Front end development goes right along with web design, it's taking those designs and coding them into reality. You'll either need to have gone to school for it or have taken some classes to learn the ins and outs as well as best practices for development. But as long as you have an internet connection this job can be done from anywhere.

Back End Web Developer

A back end developer is the person that makes sure everything behind the scenes of a website works correctly. They write the code that communicates with the databases or servers that provide all the info for a website. This job also requires some experience or schooling to know all the coding languages and best practices.

App Developer

If you've got an idea for an app why not build it or work with a team who is building something cool. You'll need to know the programming languages and best practices, but there are lots of online classes out there on the subject if that is something you are interested in.

Software Engineer

A software engineer builds software systems and applications for your computer. You need to know programming languages and all about operating systems so having a computer science degree is a good idea but not totally necessary if you have the experience.

UI/UX Designer

So even though this title says design there are a lot of technical aspects to this job which is why I put it in the engineering section. A UI/UX designer designs the interface for websites, apps, and software, as well as the user flow within those programs. You need to have good knowledge of design and development as well as best practices for user experience.
Entrepreneurial
Selling Digital Products

Selling digital products is great on the road because you don't have to keep any inventory and it can be a passive income once you have it all set up. Digital products include e-books, guides, lightroom presets, stock photos and videos, icons, wallpapers, design templates, and layout templates.

Etsy Shop

If you create anything physical or digital you can use Etsy's marketplace to sell your creations. They do a lot of the work as far as your shop set-up, all you have to do is list your items which make things easier.

Travel Agent

Take your love and knowledge of travel and use it to help others plan their trips. You can go at it on your own, but starting out it might be better to work for or with a travel agency network or company. That way you can make all those insider connections and get access to the premium deals for your clients. You need to be good at working with people and critical thinking for tackling any problems that might come up.

Blogger

Last but not least, the blogger. To be a successful blogger you need to be a jack of all trades, especially in the beginning. You will need to do everything from the writing to photos to SEO. But if you are passionate about something and have a lot to share blogging can be an awesome job. It's also such a new job that what it means to be a blogger and the ways you can make money with it are always evolving. So if you are good at problem-solving and have an eye for where your industry is going it could be perfect for you.
No matter where you're at right now remote work is a great option that gives you the freedom to work from anywhere and pursue something that you are passionate about. Some of these jobs aren't always easy and it can be hard to get started or break into an industry, but nothing rad ever comes easy does it?
Like this post? Pin it!