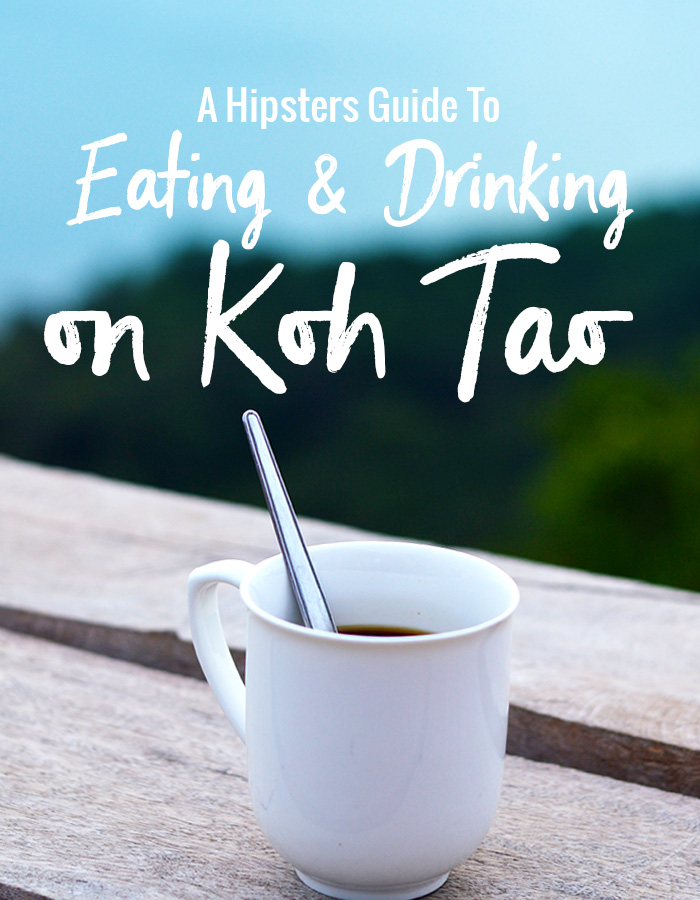 You might not think that Koh Tao would have anything to appeal to the hipsters of the world. But you my friend, would be wrong. Fancy coffee and bougie beer have even infiltrated this little island in the Gulf of Thailand.
Whether you are craving drip coffee, a craft beer, or authentic street food you'll be able to find it in Koh Tao.
Coffee
When you walk up to Blue Water your first thought will be "this is the most hipster place ever!" the open air loft style building is all raw wood and steel beams, it looks like it could be in Brooklyn. Except for the part where it is right on the beach, so you get that awesome sea view. The coffee and breakfast are delicious and it's the perfect place to start your day.
Cafe Culture is the combination of little beach shack cafe and modern hipster cool. It feels authentic but still has all your creature comforts like fresh coffee and delicious food. You can order at the counter then head out to grab a seat on the covered deck and enjoy the beach view.
This is the spot where you go with your laptop, grab a coffee or a fresh coconut and catch up on those emails or you know, look at Facebook. This place could seriously be in San Francisco. They've got fast wifi, good food and drinks, and it seems to be where all the digital nomads hang out to work, so you won't feel like the weirdo on your computer.
Beer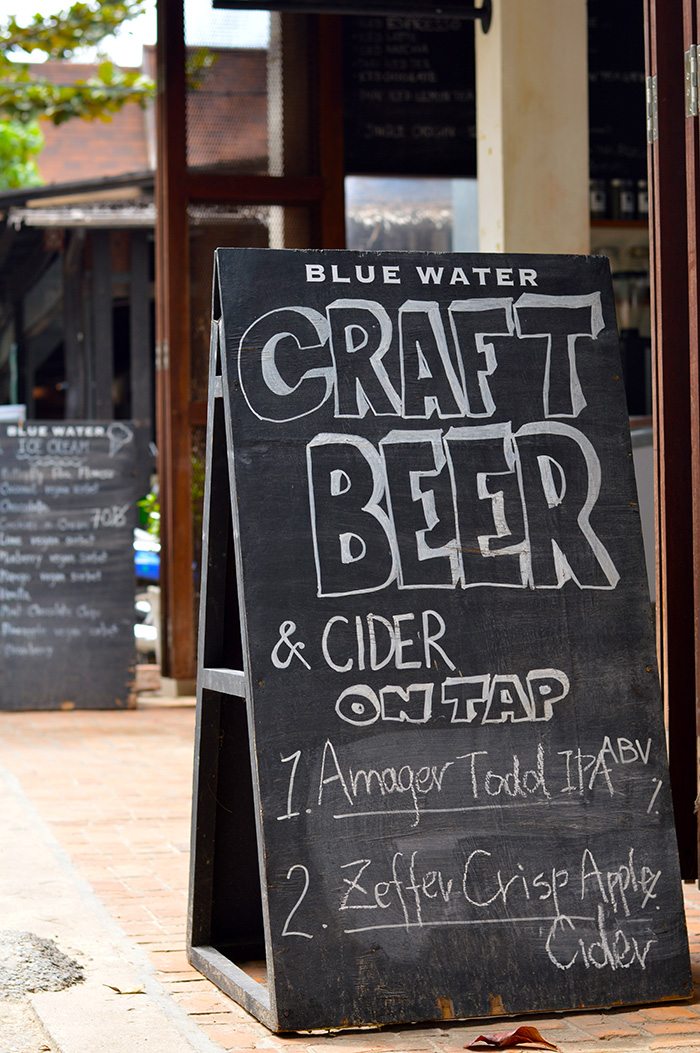 So Blue Water isn't just for breakfast, you could literally hang out all day. After you've had your coffee go ahead and start in on their huge assortment of beer. The taps are always rotating so you'll be able to try new stuff from around the world.
Beer Masons has the largest selection of beer on the island, so when you need a break from the Chang's and Leo's, this is the place to go. They've got a couple rotating taps, but the bottled beer is where the real selection is. They have tons of bottles of your favorite hipster beers from Mikkeller to Modern Times.
Street Food
Yellow Rice
This little hole in the wall restaurant serves up 2 things, fried chicken and yellow rice, and curry chicken and yellow rice. Both dishes are delicious. You can eat in the restaurant or take it to go. The tables inside are made out of old tree stumps and look pretty rad, and what's more hipster than using old tree stumps as tables? Yellow Rice is located on the main road at the Y intersection going into Chalok.
Smoothie stands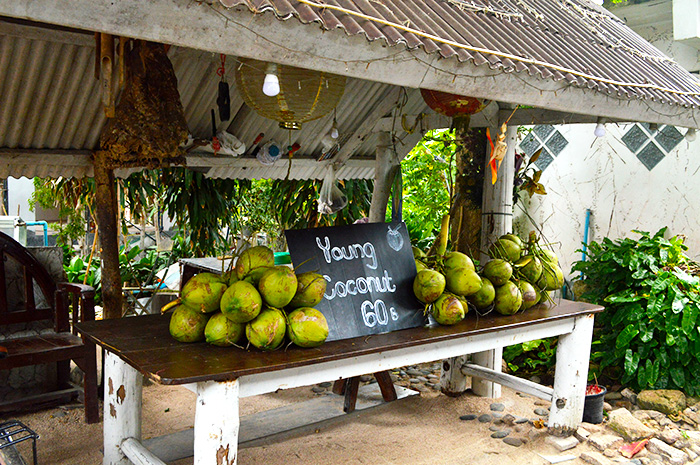 There are a few of these around the island and they are all awesome. They all have pretty much the same menu of smoothies. You can get a single fruit, or mix it up with a couple different flavors. My favorites spots are the one next to 7/11 in Mae Haad (I don't think it has a name), the smoothie window at Yangs on the main road in between Mae Haad and Chalok, and the smoothie stand at Far Out Cafe behind 7/11 in Mae Haad.
Meat on a stick
Meat on a stick is a classic Thai street food. And while you may not know exactly what you are eating it's always delicious. The best ones always look the sketchiest, but that's fine. There are a few stands along the main road just to the right of the "Up Road", and I always go for the chicken!
So when you are all done snorkeling and hanging on the beach you can get back to your hipster ways. So go ahead, grab a beer and talk about some band no one's ever heard of it's cool, you're on vacation!